How to place pictures side by side in a signature
Problem:
You would like to put two (or more) pictures next to each other in CodeTwo's signature template editor.
Solution:
To place pictures next to each other in the editor, you need to create a table with a separate cell for each of your images. Using tables is the best way to keep a proper appearance of images across different platforms, so you can be sure that your images do not collapse and are always displayed inline. To align multiple images side by side, you need to:
Open your rule and edit the signature. The editor launches.
Create a table (Fig. 1.). The number of columns should be equal to the number of images that you want to place next to each other.


Fig. 1. Adding a table in the editor.
Insert every image into a separate table cell (Fig. 2.).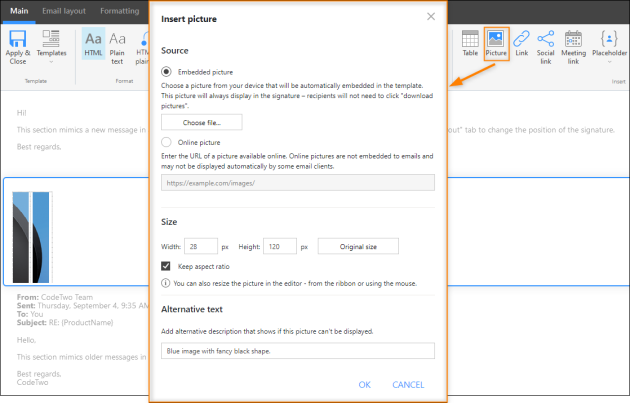 Fig. 2. Create a table and put your pictures in separate columns.
By default, the table border width is set to 0. Thanks to this, no borders are displayed in between the pictures. You can use the Signature preview (or Preview) button on the Main tab of the editor's ribbon to see the final effect

(

Fig. 3.

)

.


Fig. 3. Previewing how your signature will look when it is added to an email.
Finally, save your configuration.