How to create a footer with text written from right-to-left as in Hebrew or Arabic
This article is obsolete and may relate only to older versions of our software.
Problem:
While typing in right-to-left language, the text is improperly aligned.
Solution:
If you need to use Hebrew, Arabic or any other type of right-to-left language, you will have to use special HTML attribute to align the text properly.
Start editing your signature using the built-in Editor. On the HTML tab, click the source code view button.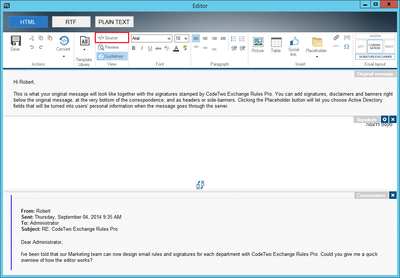 Fig. 1. CodeTwo Exchange Rules signature editor.
Locate all containers (like paragraphs - <P> tags) and modify them by adding dir=rtl attribute. An exemplary paragraph tag should look like in the picture below: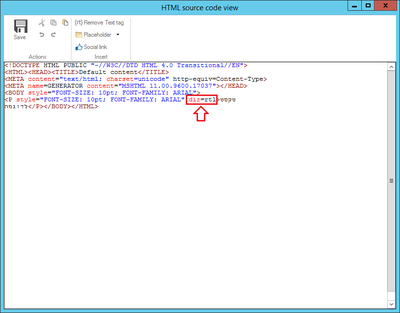 Fig. 2. Right-to-left HTML attribute used on a paragraph tag.
If you have a signature with both right-to-left and left-to-right languages, use the dir=ltr attribute for left to right parts.
Please do not use the dir attribute globally (e.g. as whole body attribute), if you want to use right-to-left and right-to-left alignment as well in one message. This can cause serious problems with rendering such message in e-mail clients. Please note also that the dir is an attribute of HTML, so it cannot be used as independent tag like paragraph or link.
---
| | |
| --- | --- |
| Related products: | CodeTwo Email Signatures for Email Clients, CodeTwo Email Signatures for Office 365 1.x, CodeTwo Exchange Rules 2007 1.x, 2.x, 3.x, 4.x, CodeTwo Exchange Rules 2010 1.x, 2.x, 3.x, CodeTwo Exchange Rules 2013 1.x, 2.x, CodeTwo Exchange Rules 2016 1.x, CodeTwo Exchange Rules 2019 1.x, CodeTwo Exchange Rules 3.x, CodeTwo Exchange Rules Pro 1.x, 2.x |
| Categories: | How-To |
| Last modified: | 2022-01-21 |
| Created: | 2009-09-11 |
| ID: | 109 |