How to connect CodeTwo products to Azure Germany cloud services
This article is obsolete and may relate only to older versions of our software.
Problem:
You are unable to use CodeTwo software with Azure Germany cloud services because EWS and PowerShell connections are not working properly (Fig. 1.).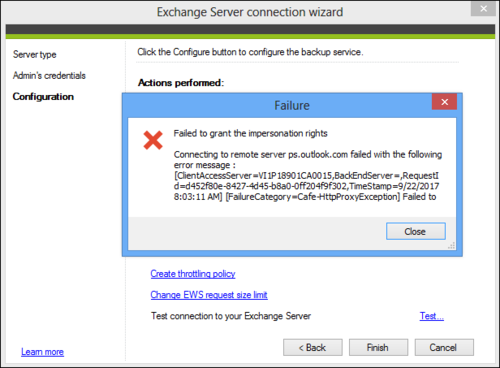 Fig. 1. Unable to connect to Azure Germany via PowerShell.
Solution:
You need to adjust the hosts file that maps hostnames to IP addresses, so that your software automatically connects to the PowerShell and EWS servers deployed in Azure Germany instead of the default servers.
Warning
Please keep in mind that this solution is only a workaround as we cannot guarantee proper behavior of the software. Additionally, after making the following changes, it will be impossible to establish connections to the default PowerShell and EWS servers on your machine. The changes will not affect the rest of your environment.
First, you need to get one of the valid IP addresses that points to Exchange servers hosted in Azure Germany which can handle PowerShell and EWS requests. To do so, open the command prompt and check the IP address of the outlook.office.de hostname. Use the following command:
ping outlook.office.de
Note down or copy the IP address - you will need it later (Fig. 2.):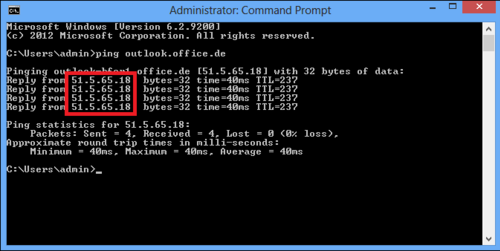 Fig. 2. Checking the IP address of an Exchange server.
Once this is done, you need to update your system configuration in the following way:
Open Windows Notepad or any other text editor with administrative privileges.
Open the following file:

%windir%\System32\drivers\etc\hosts

Add the following entries to the file:

<your IP address>

 ps.outlook.com


<your IP address>

 outlook.office365.com

For example:

51.5.64.98

 ps.outlook.com


51.5.64.98

 outlook.office365.com


In order to apply changes, restart the application you want to use (along with its service, if present) or reboot your machine.
You should now be able to use your tenant in Azure Germany with CodeTwo products.