How to configure CodeTwo Exchange Rules to add disclaimers/signatures to outbound messages only
This article is obsolete and may relate only to older versions of our software.
Problem:
CodeTwo Exchange Rules enables adding disclaimers/signatures both to internal and external messages.
Solution:
To add the disclaimer only for external recipients, you need to configure the appropriate rule in the Administration module. With CodeTwo Exchange Rules it is extremely simple as the main administration window contains a button to quickly create a rule of this kind. See the program's main window in Fig. 1 and Fig. 2.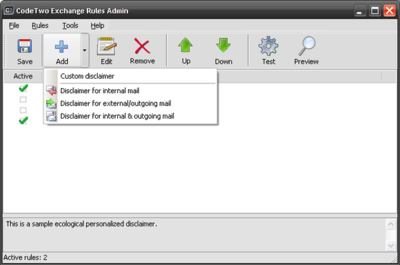 Fig. 1. The main window of CodeTwo Exchange Rules with the Quick Rule Options expanded.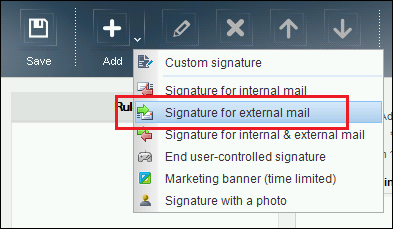 Fig. 2. Exchange Rules 2007 3.x, 2010 2.x, 2013 1.x

Next you need to complete the Rule wizard. Make sure that the Scope of recipients is set for External users.
​Exchange Rules 3.x, 2007 2.x and 2010 1.x:
To expand the options click the small downward arrow next to the Add button.
Choose Disclaimer for outgoing/external mail. The rule wizard will open.

By default the senders' scope is set to include everyone from the organization. If necessary , feel free to narrow down the scope. Also you can add Exceptions in the lower field. In the Exceptions field, you can too use the Active Directory integration Fig. 3.


Fig. 3. Active Directory is also integrated with the exceptions field of the senders' scope.

In the next dialog box, you set the Recipients' scope. The rule adding the disclaimer/signature to outbound mail only will have the recipients' scope dialog box as in Fig. 4. Naturally, you can add any other users you need. The recipients scope in CodeTwo Exchange Rules is also integrated with Active Directory.
Finalize the wizard and save the changes in the main window.
See also: