Does CodeTwo migration software support delta pass migrations?
Problem:
Does CodeTwo Exchange Migration or CodeTwo Office 365 Migration support "delta pass" migrations?
Solution:
Our migration software has a built-in feature that checks if an already migrated mailbox received any new items. Simply click the Run delta migration button and the program will check if there are any new items in the source mailbox that have not yet been migrated and will migrate them as well.


Fig. 1. The Run delta migration feature available from the main menu.
Find out more about this feature in the user's manual:
With the CodeTwo migration software, you can also run "delta pass" migrations in an automated way. When configuring a migration job, go to the Scheduler step, select the Run scheduled delta migrations checkbox and define appropriate time periods (Fig. 2.). That way, our software will automatically migrate new items from the source server with each start of the migration job.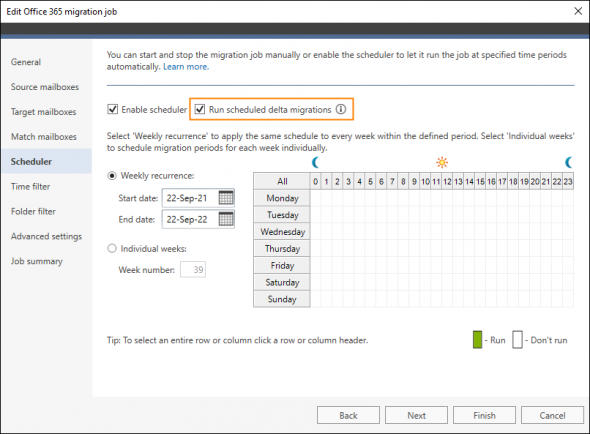 Fig. 2. Enabling scheduled (automated) delta migrations in Scheduler.
Learn more about the Scheduler feature and running scheduled delta migrations from user's manual: