How to fix problems with configuration of CodeTwo Exchange Online connectors - Access denied
Problem:
You are not able to configure Exchange Online connectors by using the program's wizard (Fig. 1.). The following (or similar) error is displayed:
Connecting to remote server ps.outlook.com failed with the following error message : [ClientAccessServer=XXXXX,BackEndServer=YYYYY,RequestId=ZZZZZ, TimeStamp=MM/DD/YYYY H:MM:SS PM] Access Denied For more information, see the about_Remote_Troubleshooting Help topic.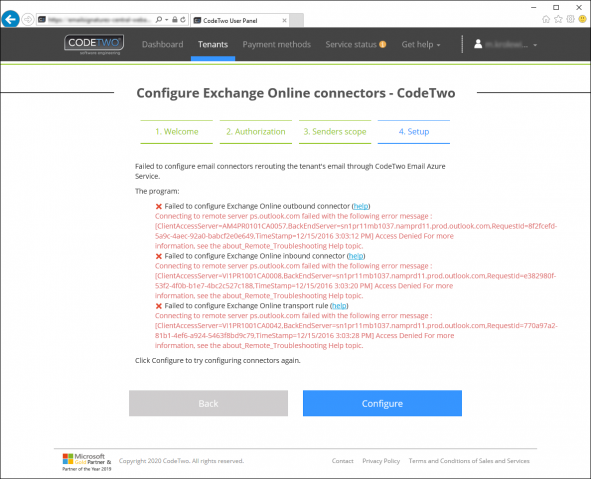 Fig. 1. The program's wizard fails to automatically configure Exchange Online connectors.
Running the configuration wizard again does not fix this issue.
A similar problem occurs when you try to deregister your tenant from CodeTwo Admin Panel.
Solution:
Our software connects to Office 365 tenants via PowerShell and uses PowerShell commands to manage Exchange Online connectors. The above error means that our program could not access your tenant with the credentials you provided. The most probable cause is that you used the credentials of an account that does not have enough permissions. You need to log in as a global admin of your Office 365 tenant (learn more).