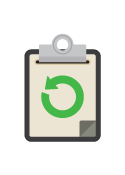 ---
Date Published: 08 Dec 2016
Latest Version: 1.4.2.0
Size: 20.7 MB
---
Supported platforms
Windows 10(1) / 8.1 / 8 / 7 / Vista / XP SP3
Microsoft Outlook 2016 / 2013 / 2010 / 2007
Support for 32-bit and 64-bit versions
(1) If the program doesn't work after upgrading to Windows 10 from Windows 7 or 8.1, you need to reinstall it.
---
---
Thank you for downloading CodeTwo Task Workflow.
The Outlook Add-in you are about to download (CodeTwo Task Workflow) augments Microsoft Outlook's task management capabilities.
Your download will begin in a moment. If it doesn't, click here to try again.
Installation Guide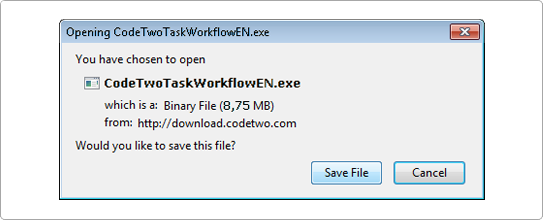 Save the installer to your hard drive and run it.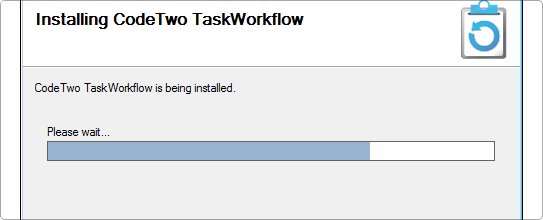 Follow the installation wizard.
Note! Outlook must be closed while CodeTwo Task Workflow installs.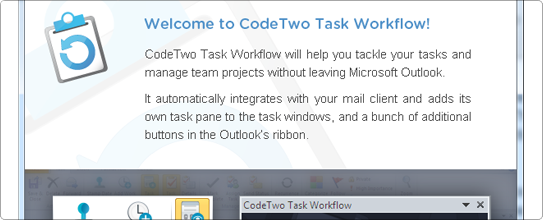 Take a quick tour when the installation finishes and launch Outlook.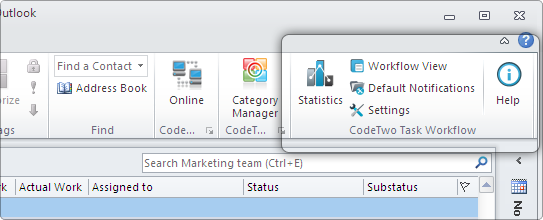 Once you start Outlook, CodeTwo Task Workflow will be added to the ribbon and to your task windows.
Need an Outlook synchronization tool?
Check out CodeTwo Public Folders and share Outlook folders with your team in real time and wherever you are. Combine it with the project management features of CodeTwo Task Workflow and take your team workflow to a higher level. Only with these two Outlook add-ins on board you will be able to get the most of your Outlook tasks!