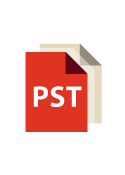 ---
Date Published: 19 Aug 2013
Latest Version: 1.0.3
Size: 1.86 MB
---
Supported platforms
Windows Server 2016(1) / 2012 R2 / 2012 / 2008 R2 / 2008 / 2003 R2 / 2003
Windows 10(2) / 8.1 / 8 / 7 / Vista / XP SP3
Microsoft Outlook 2010 / 2007 / 2003 / 2002 / 2000 / 98
Support for 32-bit and 64-bit versions
(1) If you can't find the program after the installation, consult this KB article.
(2) If the program doesn't work after upgrading to Windows 10 from Windows 7 or 8.1, you need to reinstall it.
---
---
Disabled "Close" button in the PST file properties
The article applies to: Outlook 2000, 2002, 2003, 2007
Sometimes the PST file in Outlook gets duplicated and is shown twice on the folder list, containing the same data in both instances (it is so called "ghost" PST file). The file cannot be deleted from the profile as the Close command in the menu is unavailable. Such situation can happen, for example, after upgrading Office to a newer version. You might also receive the warning "There was an error locating one of theh items needed to complete this operation", when you try to go to the Data File Management in the File menu.
If the Close command is available, but after choosing it, the message: "The operation failed. An object could not be found" pops up, to remove the PST file use the CodeTwo PST Ghostbuster software.
In case the Close command is not available, please apply the following procedure
Close Outlook and make sure in the Task Manager that the OUTLOOK.EXE process is not running.

Locate the PST file on the disk. In order to do that, try checking the properties of one of the duplicated PST files in Outlook, click Advanced and read the path from the File name field. If you can't go to the Advanced file properties, read the path choosing the File | Data File Management option from the menu.

Copy and change the PST file names. Let's assume that the PST file is called Outlook.pst. You should make a copy of it in the same folder and after that, change both file names to Outlook1.pst and Outlook2.pst.

Start Outlook and point the location of the PST files with changed names. Because the Outlook.pst file does not exist now, when opening Outlook, you will be notified about that and you will be asked to point the new location of the file. You should point the Outlook1.pst file. Outlook will again ask you to point the location of the PST file - the other PST file this time. Please point the Outlook2.pst file.

Outlook will open correctly. If you display the context menu for the second PST file, you will see the Close command is available now and all you have to do to remove the duplicated file is to choose that command.

Now run Outlook again to make sure that the duplicated PST file has been successfully deleted. If so, you can remove the Outlook2.pst file from the disk as it's no longer neccessary.