CodeTwo Active Directory Photos
Add photos to Active Directory and manage them in an easy way

CodeTwo Active Directory Photos is a free desktop application that lets you upload photographs to Active Directory and manage them easily by using a light and super-intuitive user interface. The photos can be visible in Outlook emails, contacts and GALs, as well as in SharePoint, Lync, and Skype for Business. The program has been designed to make the management of dozens of users' images quite straightforward and ultra-fast. Setting up thousands of Active Directory users' photographs is just a matter of cooking soft boiled eggs, which really makes this program stand out in the crowd.
Please note! This is NOT a mobile app so please do not install it on your mobile device. Download the program and install it on your PC.
Key features
Fluent management of thousands of users' pictures in Active Directory
Ability to import and export Active Directory photos
Single or bulk photo actions
Resizing photographs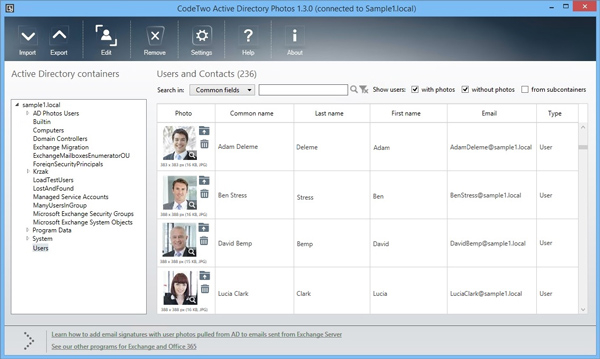 Instead of using Import-RecipientDataProperty cmdlet command to upload users' images to the Active Directory's thumbnailPhoto attribute, you can do it with a few clicks with CodeTwo Active Directory Photos without having any expertise in Exchange management. What is more, thanks to the program you can finally make bulk photo uploads and changes.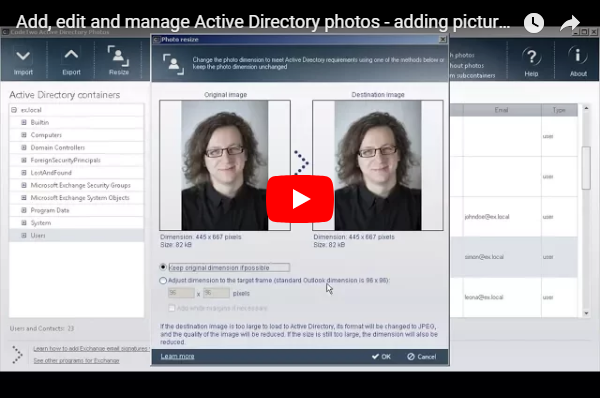 Why would I need it to add photos to Active Directory?
You may need to add photographs to Active Directory to show them in internal Outlook messages, display in Outlook's contacts and Global Address List (GAL), or to add them to internal or outbound email. Letting people see each other's faces while corresponding adds more human touch to the communication. Sometimes it seems to be the only way for some people to know who is who in their own company. What is more, adding users' images to external messages makes your mail look more professional and also lets your customers see who they are corresponding with.
Displaying photos in Outlook messages and contacts
If you want to show pictures in internal emails and Outlook contacts, just rely on what CodeTwo Active Directory Photos gives you. By uploading photos to Active Directory and assigning them to users, they will be automatically displayed in Outlook's internal emails.
Pictures uploaded to Active Directory will also be displayed in Outlook contact cards and in GAL contacts as well.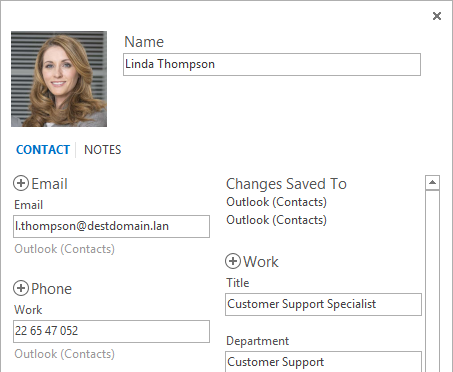 Active Directory photos in Lync client
Once photographs are uploaded to Active Directory with CodeTwo Active Directory Photos, users will be able to see those pictures in Lync 2010 and 2013 clients. Owing to this, employees will finally get to see the face of every workmate in the chat window, as well as after pointing the cursor over a given name in Lync's Contact List.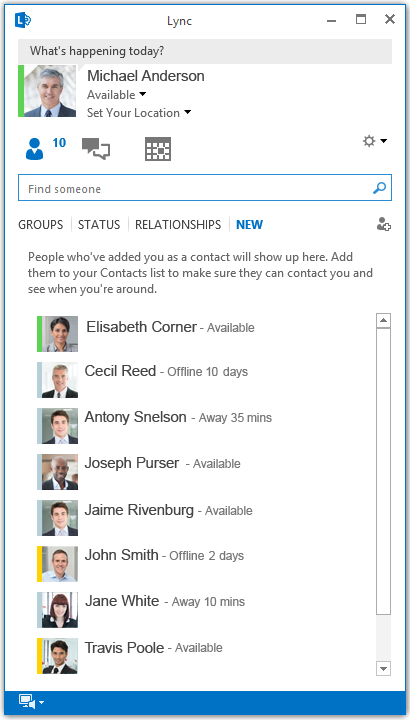 Note! In order to be able to view users' Active Directory photos in Lync, end-users have to choose to use the "Default corporate picture" in Lync Client's photo options.
Using Active Directory photos as Windows account picture
You can also set Windows account picture from Active Directory to further personalize each employee's PC. With CodeTwo Active Directory Photos, you are just a few clicks away from adding, changing, or removing account pictures for all users in your company at the same time. Use this opportunity to set holiday-specific photos or pictures taken during important corporate events.
Learn more on how to use Active Directory user photos in Windows 10.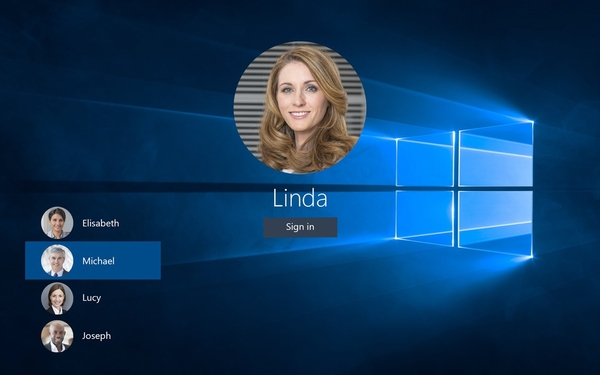 Adding photos to email signatures on Exchange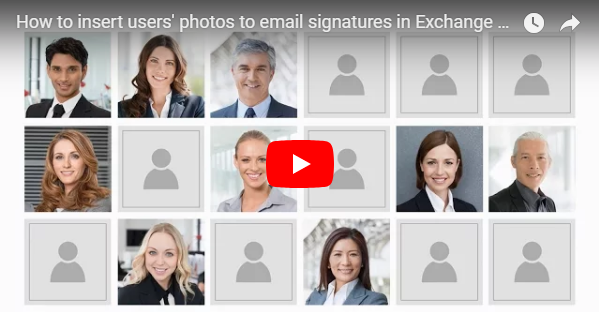 If you want to go further than this and also let external users (e.g. your customers) see your employees' photographs in emails, you can use Active Directory placeholders to add dynamic pictures to email signatures on Exchange. Owing to this, you can create just one, uniform, centralized email signature template for the entire company, and the pictures will be added automatically to the signatures on the fly. To create company-wide email signatures with Active Directory photos, you can use CodeTwo Exchange Rules Pro. Just download the free trial version and find out how simple it can be and what beautiful email signatures you can create with it.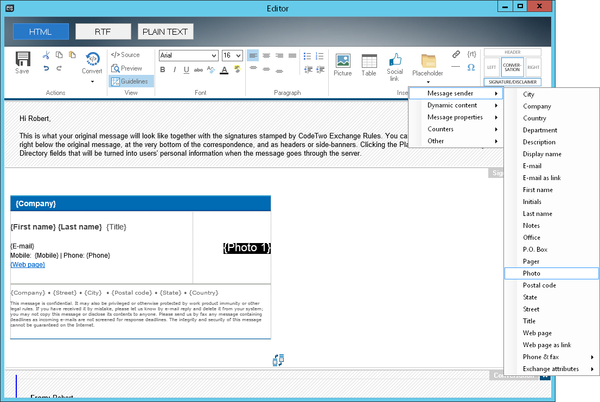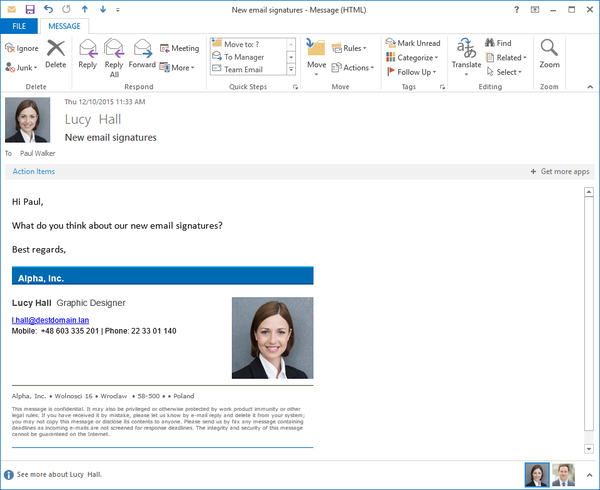 Follow the links below to learn more about CodeTwo Exchange Rules Pro
How to use CodeTwo Active Directory Photos?
The program is very easy to use and the user interface is light so you should get a hang of it in minutes. Should you need any assistance, take a look at the User's Manual, FAQ.