CodeTwo Exchange Rules Pro
Centrally managed email signatures, disclaimers, marketing banners and email flow control
Support for all email clients (including Outlook and mobiles)
Used by thousands of companies around the world
Windows Server certified
Download
30-day free trial with support;
no credit card required
Customer Case Study
Gosford City Council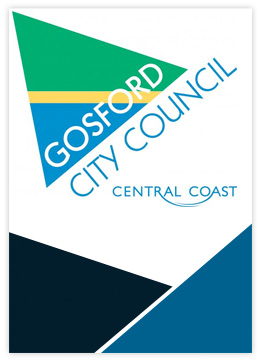 Company description
The city of Gosford is located in Australia, north of Sydney and covers an area of 1,029 square kilometers. The Council is responsible for the protection and improvement of the quality and standard of living in Gosford City. It endeavors to satisfy the needs of both residents and visitors and anticipate their further requirements through the planning and implementation of physical and community development programs.
Problem
The 1800 employees of the Council send around 22,000 e-mails daily. Lack of a centralized policy for signatures and disclaimers meant that there were different footers templates in circulation. It hurt the image of the council and caused confusion for external recipients. The forwarding of emails and configuration of auto-replies were left entirely to the end user and therefore not optimal.
Solution
Since the implementation of a policy for signatures and disclaimers for such a high number of end users would require an enormous amount of work, a decision was reached to look for a dedicated solution for the Council's two Exchange Server 2010 installations. The administrator of Gosford City Council, Byron Twilley searched the Internet and found CodeTwo Exchange Rules Pro. With the help of the program's Active Directory integrated built-in HTML editor, he designed some professional templates, which were automatically populated with users' Active Directory information. "With the implementation of CodeTwo Exchange Rules Pro, setting an email signature and format standard was easily achieved. All correspondence outgoing from Gosford Council now has a consistent and professional corporate identity that people can clearly identify." - said Mr Twilley. His opinion about the program: "CodeTwo Exchange Rules Pro completes any implementation of MS Exchange. Leveraging transport rules, Exchange Rules Pro has an interface that is intuitive and therefore easy to use."
Summary
| | |
| --- | --- |
| Company name: | Gosford City Council |
| Number of employees: | 1,800 |
| Number of emails processed every day: | 22,000+ |
| Server type: | Exchange 2010 |
| Number of servers: | 2 |
| Problems: | Difficulty in implementing and policing email forwards, auto replies and an email signature format standard. |
| Solution/Product: | CodeTwo Exchange Rules Pro |
| Installation type: | 1500 mailboxes |
| Installation time: | 1 day |