CodeTwo Exchange Rules Pro
Centrally managed email signatures, disclaimers, marketing banners and email flow control
Support for all email clients (including Outlook and mobiles)
Used by thousands of companies around the world
Windows Server certified
Download
30-day free trial with support;
no credit card required
Customer Case Study
Dr. Dr. Wagner GmbH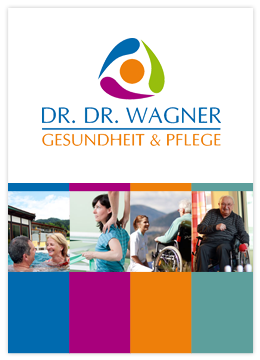 Company description
The company has been present in the Austrian healthcare market for 27 years. Currently, Dr. Dr. Wagner GmbH operates five rehabilitation centers, nine spas, and five nursing homes.
Problem
Dr. Dr. Wagner GmbH employs nearly one thousand employees. The responsibility for email signatures and vacation messages control was left to the discretion of end-users, which meant that there were several different signature layouts in circulation. The company needed a unified and at the same time personalized email signatures that could be controlled centrally for all employees. Even in the event of departures of employees and staff, there was no standard procedure for handling subsequent incoming emails.
Solution
CodeTwo Exchange Rules Pro was found by Robert Füreder, IT administrator for the company, during his research on the internet. For him, the crucial factor was that the program is simple and intuitive. "Handling CodeTwo Exchange Rules Pro is easy to learn for IT staff. The program is flexible in use and also inexpensive." - said Mr. Füreder. "Thanks to the software, we have the fields of corporate identity and compliance under control. What's more, by attaching content such as banners or links to emails, we also increase the marketing value of our outgoing mail." - he added.
Summary
| | |
| --- | --- |
| Company name: | Dr. Dr. Wagner GmbH |
| Number of employees: | 900 |
| Number of emails processed every day: | 1,300 |
| Server type: | Microsoft Exchange Server 2010 |
| Number of servers: | 1 |
| Problems: | Unified layout of email signatures and automatic replies |
| Solution/Product: | CodeTwo Exchange Rules Pro |
| Installation type: | 300 mailboxes |
| Installation time: | 2 weeks from download to full deployment |