CodeTwo Exchange Rules Pro
Centrally managed email signatures, disclaimers, marketing banners and email flow control
Support for all email clients (including Outlook and mobiles)
Used by thousands of companies around the world
Windows Server certified
Download
30-day free trial with support;
no credit card required
Customer Case Study
City of Westfield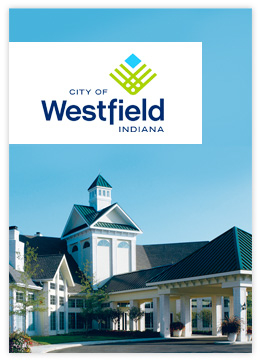 Company description
The City of Westfield is located in the state of Indiana in the USA, north of Indianapolis, and has about 30,000 inhabitants.
Problem
The municipality of Westfield has 180 employees. They wanted to unify the layout of email signatures in a business correspondence. To this end, a native Exchange Server 2010 signature and disclaimer policy was considered as a possible solution. However, the formatting options offered by Exchange 2010 were too modest and inflexible to allow designing a complex HTML email signature template. Another stumbling block was the plain text formatting of iPhone messages that they needed to overcome.
Solution
Brent Hardling, IT Administrator of Westfield, was already a long time user of CodeTwo Active Directory Photos - the free tool from CodeTwo which enables management of users' photos in Active Directory. He noticed that CodeTwo also had in its portfolio an email signature manager for all editions of Microsoft Exchange starting from 2007, so it was an obvious choice for Mr. Hardling to take a closer look at CodeTwo Exchange Rules Pro. One week of testing was enough to convince him to deploy the software in the production environment - "The vast amount of options and flexibility the software provides is very impressive. This software allows us to do much more complex rules without impactful server load." Mr. Hardling is happy with the range of features offered by CodeTwo Exchange Rules PRO - "It allowed us to implement the signature very quickly. It also gives us the ability to address issues with iPhones defaulting to plain text, which cannot be done in the native Transport Rules."
Summary
| | |
| --- | --- |
| Company name: | City of Westfield |
| Number of employees: | 180 |
| Number of emails processed every day: | n/a |
| Server type: | Exchange 2010 |
| Number of servers: | 1 |
| Problems: | Introduction of a complex HTML signature for business emails sent from PCs and mobile devices |
| Solution/Product: | CodeTwo Exchange Rules Pro |
| Installation type: | 180 mailboxes |
| Installation time: | 1 week |