Email signatures, branding & disclaimers
for Exchange Server 2016, 2013, 2010,
2007, 2003*, Outlook & mobiles
Videos
Watch video tutorials about CodeTwo Exchange Rules. Learn how to install the program, create rules and signatures. If you have any questions, feel free to send them to our Technical Support.
Program's overview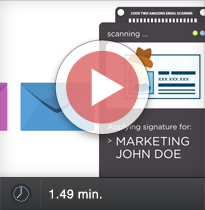 This video shows the general idea behind the program and pinpoints its basic features.
How to use program's Editor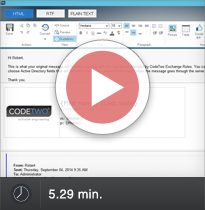 Watch this step-by-step demonstration to learn how to create email signature templates in CodeTwo Exchange Rules.
If you're looking for a version for Exchange Server 2003, please head on over to this website.