CodeTwo Exchange Rules
Email signatures, branding & disclaimers for Exchange Server 2019, 2016, 2013, Outlook & mobiles
Download
30-day free trial with support;
no credit card required
Rules Tester
We know well how you, fellow admins, are reluctant to install and change anything on Exchange server. Everything needs to be tested to make sure you kick off with surefire rules only.
And this is why we have equipped CodeTwo Exchange Rules with the Rules Tester to let you check up on your rules in a virtual environment. It means you can verify which signatures or disclaimers will be added and how they will look like in emails.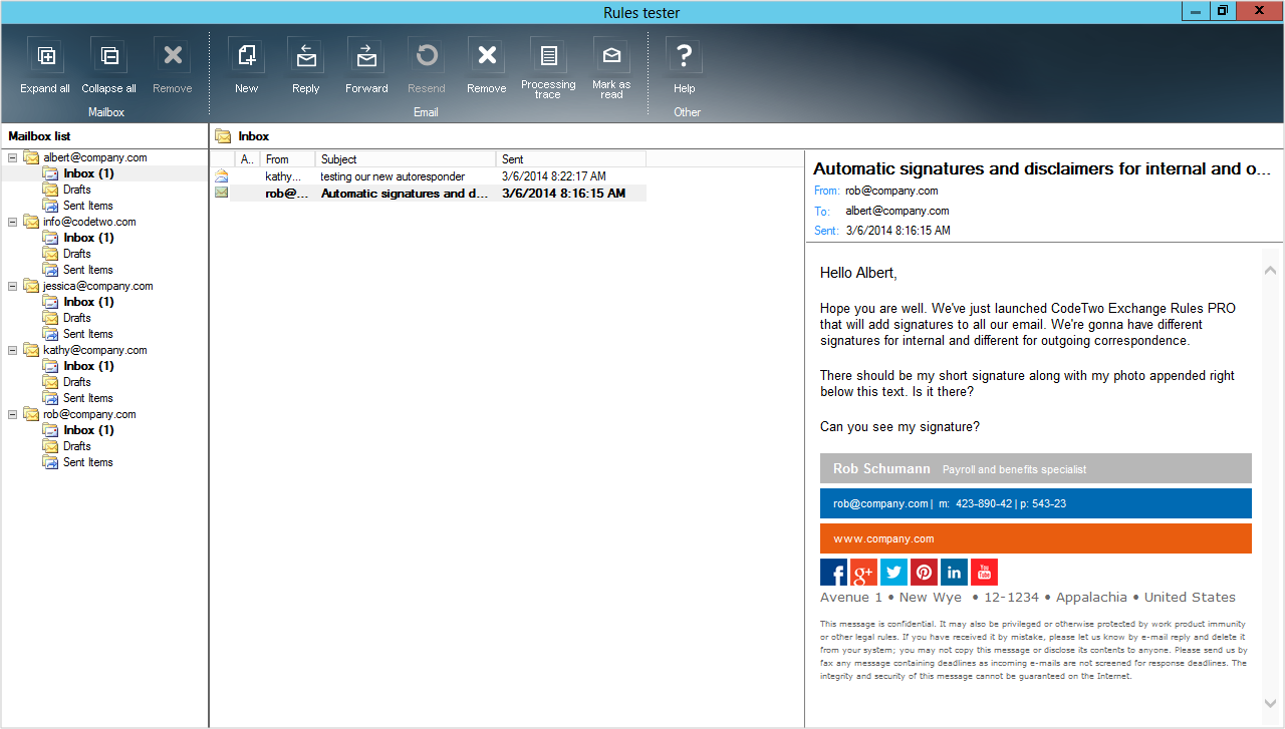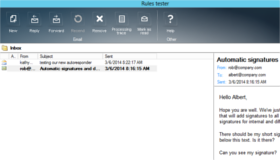 The Rules Tester feature imitates the work of an email client and enables to send test emails before you submit any changes to the server. Recipients can be false or existing ones depending on Active Directory user data. It really doesn't matter as all generated fake emails won't reach the actual recipient, they are only created for simulation purposes. After you send an email through the Rules Tester, it will be instantly processed by CodeTwo Exchange Rules service and delivered to a selected test mailbox. This way you can verify the output and see your signature/disclaimer as in a genuine email.