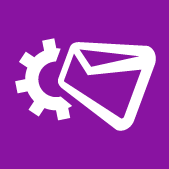 ---
Date Published: 29 Jan 2020
Latest Version: 4.13.0.0
Size: 63.1 MB
---
Supported platforms
Administration Panel:
Windows Server 2019 / 2016(1) / 2012 R2 / 2012 / 2008 R2 / 2008 / 2003 R2
Small Business Server 2008
Windows 10(2) / 8.1 / 8 / 7
Support for 64-bit versions
Exchange Rules Service:
Exchange Server 2007 - with Hub Transport role installed
(1) If you can't find the program after the installation, consult this KB article.
(2) If the Administration Panel doesn't work after upgrading to Windows 10 from Windows 7 or 8.1, you need to reinstall the application.
---
---
Thank you for downloading CodeTwo Exchange Rules 2007
The product you are about to download (CodeTwo Exchange Rules 2007) is an email signature manager for Microsoft Exchange 2007.
Your download will begin in a moment. If it doesn't, click here to try again.
The software should be installed on a computer with the Exchange Server 2007 Hub Transport role installed, which is responsible for sending e-mail in the organization. Read more...
During the installation or update the Microsoft Exchange Transport service is restarted.
This version of the program supports Exchange Server 2007 only. To download the version for a different platform, choose the appropriate server version below:
Installation
The CodeTwo Exchange Rules 2007 setup file allows you to install 2 separate components: the Administration Panel and the Exchange Rules Service.
To learn what platforms you can install them on, consult the Supported platforms section in the panel on the left. More installation details and installation walkthrough in this userguide article.
Trial version
CodeTwo Exchange Rules 2007 can be used for free within the trial time limits, both for personal and commercial purposes. The only limitation of the trial version is that after 30 days it stops processing rules and adding signatures.
If 30 days are not enough for your company and you would like to extend the trial period, please don't hesitate to contact us.
Full version
The full (activated) version removes the 30-day limitation present in the trial version and can be used perpetually. In order to upgrade the software to its full version, you need to purchase an activation code and activate the software with it. Learn more...
Upgrade
In order to update the previous version of the software, download and run the setup file. The previous version will be detected and automatically updated. All the data and configuration settings will be saved. The upgrade to version 4.x is payable. See the price. Updates are free of charge (What's the difference between an upgrade and an update).

The upgrade installation program stops the Transport service. Be advised that you might be asked to restart your Exchange Server.
Suggested Reading: