with CodeTwo Exchange Migration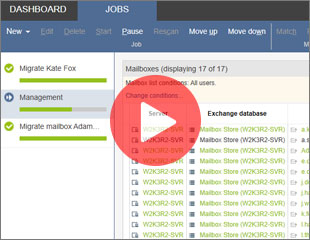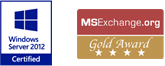 "I love a tool that is advertised as being able to perform a task, and it does just that. It just works."
– J. Peter Bruzzese
(Microsoft Exchange MVP, MSExchange.org)
Migrating Exchange 2003 to Exchange 2013 can be troublesome. Those two versions of Exchange Server can't coexist in one Active Directory forest, so the only option would be to perform a cross-forest mailbox migration. This, however, can't be done using only the native Microsoft Exchange Server migration tools.
CodeTwo Exchange Migration solves this problem. It enables direct migrations from Exchange 2003 to 2013, at the same time reducing the amount of time and number of pre-configuration tasks required to complete the job. You don't have to think about a "double-hop" migration anymore. With CodeTwo Exchange Migration installing Exchange 2007, or 2010 only in order to move to Exchange 2013 is no longer a necessity.
Key features:
Direct migration from Exchange 2003 to Exchange 2013
Easy cross-forest migration of Exchange Server mailboxes
Full service availability during the migration.
Public folders migration
Configuration wizard and migration checklist
Intelligent source and target mailbox matching
Automatic target mailbox creation
Self-service application
Free technical assistance during the configuration
---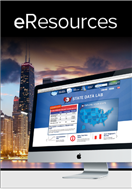 Read how eResources LCC successfully migrated from Exchange Server 2003 to Exchange 2013.
The company was looking for a solution that would allow to migrate to Exchange 2013 without the need to perform the "double-hop migration". CodeTwo Exchange Migration helped them to make a swift move to Exchange 2013.
---
How does it work?
CodeTwo Exchange Migration is a self-service migration tool that is installed on one of the computers within the source Active Directory domain. You don't have to login to any additional Cloud services, or reveal your superadmin's credentials to anyone at any point of the migration. The program operates directly on your PCs and is fully controlled by yourself.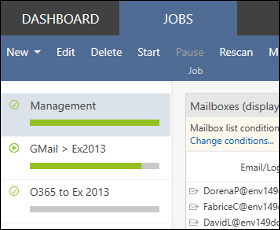 CodeTwo Exchange Migration is simple to configure. The setup requires minimum of effort before the migration. The built-in configuration wizards help you establish a connection with both source and target Exchange Server domains. They also automatically verify if your environment is ready to start the migration by creating a virtual migration checklist.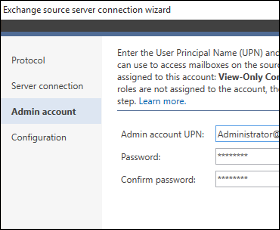 Once the source and target server connection have been established, you can create your first migration job. You can specify which mailboxes should be migrated within that job, what folders should be included or excluded from the migration process or whether to set up the scheduler.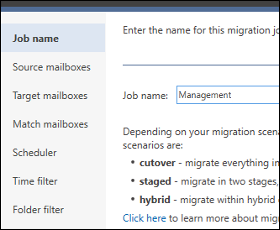 Before launching the migration process you have to match the mailboxes from the source server with those on the destination server. It can be done manually, or you can use the Automatch option. If the latter method is selected, the program will match the mailboxes automatically using a predefined matching pattern or you own custom one.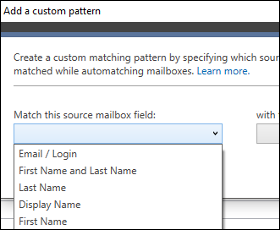 If any of the target mailboxes and user accounts do not exist yet, CodeTwo Exchange Migration can create them automatically based on source server data. The blueprint according to which the accounts and mailboxes will be created can be modified to a large extent.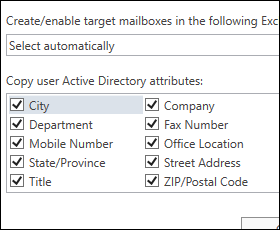 As soon as mailboxes from Exchange 2003 are matched with their equivalents on Exchange 2013, the migration process can be started right away, or scheduled to be launched later on automatically. The program displays the progress of each migration process and generates a detailed log file as soon as a given mailbox is copied.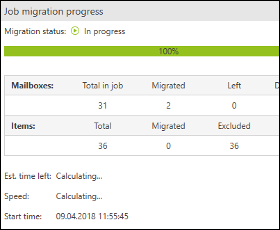 CodeTwo Exchange Migration doesn't remove the mailboxes from the source Exchange 2003 domain. It makes the exact copy of each mailbox in the target location. This means that your users won't suffer from the migration in any way and the service unavailability time is limited to minimum.