One-click CSAT surveys
Measuring customer satisfaction is crucial for your success. However, traditional surveys have a very low response rate and often give false feedback.
With CodeTwo Email Signatures for Office 365, you can quickly and automatically add one-click surveys to your email signatures. Instead of discouraging your customers with long surveys, you provide a way to rate their experience with a single click. Customers are happy their opinion counts, while you get real-time reports and alerts.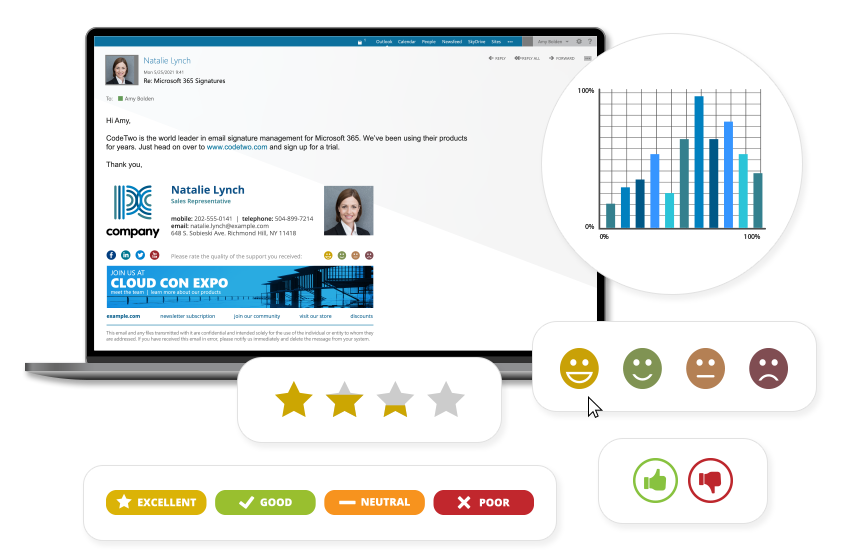 Setting up one-click surveys is easy – create a one-click survey via one of the services listed below and add it to the signature added by CodeTwo Email Signatures for Office 365. You can create separate signature rules or take advantage of conditional placeholders to add customer satisfaction surveys to emails sent by selected users or teams only. This will enable you to measure how your customers rate their experience. That is only the beginning of possible practical applications, other examples include:
Collecting valuable insights thanks to personalized landing pages
Contacting your satisfied clients to ask for testimonials
Accessing real-time reports on how your customer service is doing
Evaluating and rewarding your best-performing employees
Immediately finding out and resolving issues by reaching out to unsatisfied clients directly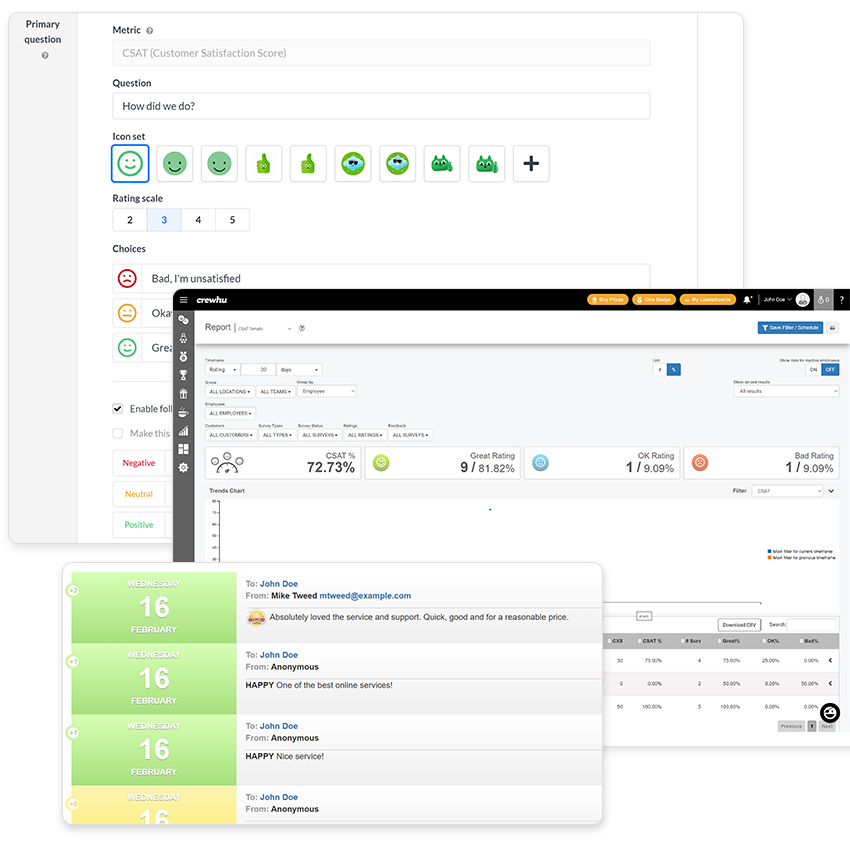 Our integrations
CodeTwo Email Signatures for Office 365 can be easily integrated with the following one-click survey services:
Learn more: