One-click CSAT surveys
With CodeTwo Email Signatures 365, you can quickly and automatically add one-click customer satisfaction (CSAT) surveys to your Microsoft 365 (Office 365) emails and email signatures. Instead of bothering your customers with long surveys, you give them a way to rate their experience with your brand with a single click or tap. Customers are happy their opinion counts while you get real-time feedback and reports and alerts.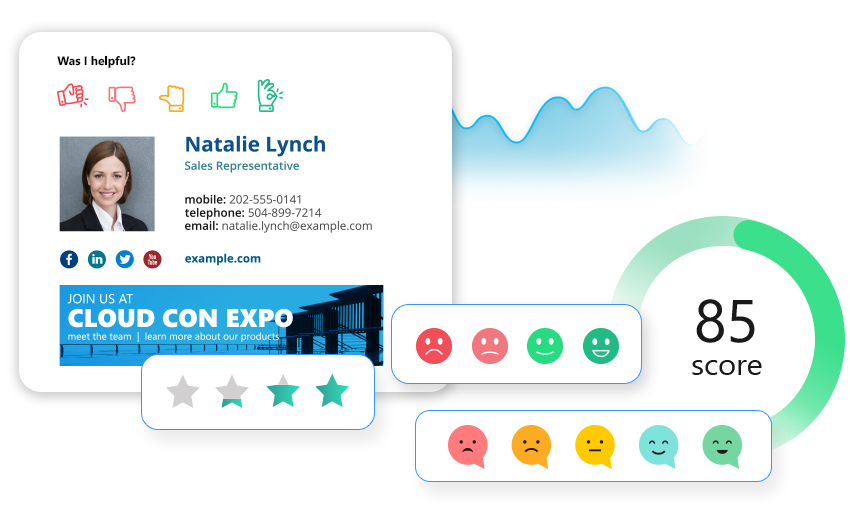 Setting up one-click surveys is easy. Open your signature template, choose a one-click survey from a wide library of templates, and customize the rating scale & look of the survey. Finally, design the Thank you page. Based on the rules you define in CodeTwo Email Signatures 365, customer satisfaction surveys will be automatically added to emails sent by selected users or teams under conditions you specified, no matter what app or device they use.
With CodeTwo Insights, you can measure how your customers rate their experience. Analyze the results of your email signature surveys in real time, read through customer comments and check how your employees, departments or office branches perform. The gathered feedback allows you to:
Improve your products or services and general CSAT score based on your customers' experience and expectations.
Contact your most satisfied customers to ask for testimonials.
Accessing real-time reports on how your customer service is doing.
Evaluate and reward your best-performing employees.
Immediately find out and resolve issues by reaching out directly to unsatisfied clients, and more.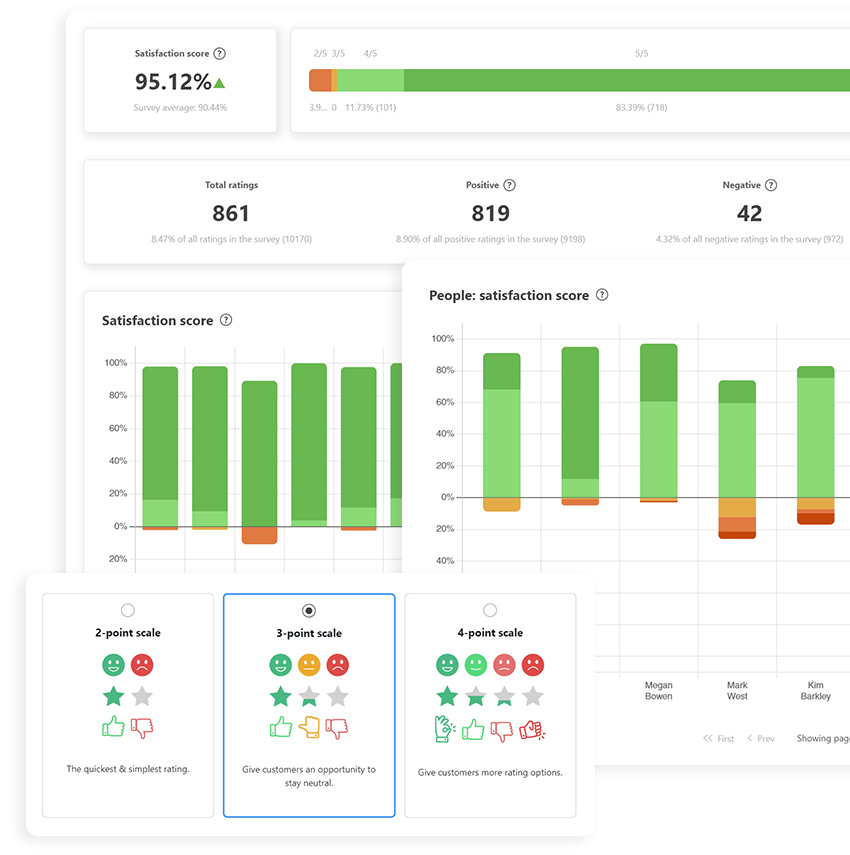 One-click surveys & Insights are an integral part of CodeTwo Email Signatures 365 and are available at no additional cost.
Find out more about CodeTwo One-click surveys for Microsoft 365
Learn more: