Any questions? Ask Google. In the time of authority crisis, it's the only place left where people want to seek the answers. It looks as if after a magical gate, unimaginable amount of knowledge was hidden and the only key to access it, was placed just next to the colorful "g" letter in the corner of our web browsers. It seems, like in most of the cases, Internet has also its second depth and it's deeper than we have ever imagined.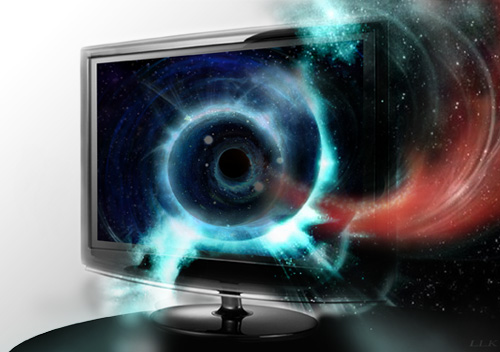 Last month, I read an interesting article about Ian Clarke and his invention. This modest student of Artificial Intelligence and Computer Science at the University of Edinburgh devised a smart way for web users to stay completely anonymous. In assumption, the whole shared data was supposed to be encoded in that way that none of the users could never recognize, from whom they receive and to whom they send information. That's how Freenet was invented as a sort of dark and impossible control division of Internet. What's interesting, it is now far bigger than its original prototype and the access to it is protected by mysterious meta-browsers.
Of course, it is clear what kind of data can be found in Freenet. All kinds of agents, weirdos and criminals exchange such interesting documents, as for instance "The Handbook Of Terrorism: The Practical Guide For Explosive Materials" or "The Companion Of Animal Rights Defender: How To Deal With Fire":) But it's not the content that really drew my attention. The fact that really shocked me was the size of this phenomenon.
It turns out that using standard web browsers, we only get the access to a tiny part of whole web resources. The characteristic window next to the "g" letter mentioned in the beginning of the article collects only the "cottage" from the vast sea of all information stored. Some sources say, that using Google, we only see 0,003% of all Internet data!
So how big is Internet? Is it possible to measure? If yes, than is there a mind that could imagine its real size? When you consider those questions, an analogy to Universe comes easily to your mind. Whenever anyone tried to draw its borders, it ended up with nothing. It seems, that humans, in their race for reigning the World, created another parallel reality that can't be controlled anymore.