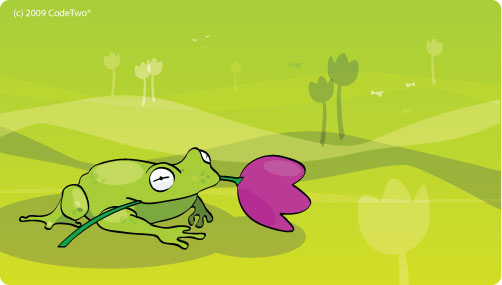 The spring is setting in…
It occurs that the technically-minded lads at our company have difficulties recognizing shapes other than C++ code. They will for instance take a reindeer for a duck's rump. Dear colleagues ! Here's a competition 'What's that Beast?"
a. a crouching kitten;
b. an elephant;
c. a frog with a tulip;
d. a crocodile in a pre-attack posture;
e. other .. (please specify)?
The author of the most thought provoking idea will be treated to a pint, or two.
Springly Greetings to You All!