No, no… It's not what it looks like. We're not trying to say goodbye to you – definitely not! Year 2010 comes to an end and it's simply time to look back what it brought to us. Were these 12 months good for CodeTwo? Lets' sum things up:
We're still here and our crew became even bigger. It's not only new employees I'm talking about. Marzena (our Senior Technical Support Specialist) gave birth to a healthy son. Congratulations!:)
Simon got married.
I didn't get married.
Our programs received a couple of new awards and we're proud of it.
We had new air conditioning installed in our offices but it doesn't work the way it should. This summer was bloody hot.
CodeTwo became a Microsoft Certified Partner and it's certainly not our last word as far as certification is concerned.
Outlook 2010 was released and we quickly made all our programs compatible with it.
Our new program, CodeTwo Exchange Rules Pro, had its premiere and it was a good occasion for us to drink a lot of beer.
Finally, tough winter came really early this year but no – we haven't had to ski to work so far :)
These are the basic facts but there's one more thing we would like to score under – the most important one. It definitely wouldn't be such a great year for CodeTwo if it hadn't been for you guys! The family of CodeTwo programs users is consistently growing and it's the fact that gives us the greatest positive reinforcement and motivates to work hard. We would like to thank you for all your commitment in developing our software. All your comments and suggestions are crucial to us, eventually we do all the programs for you.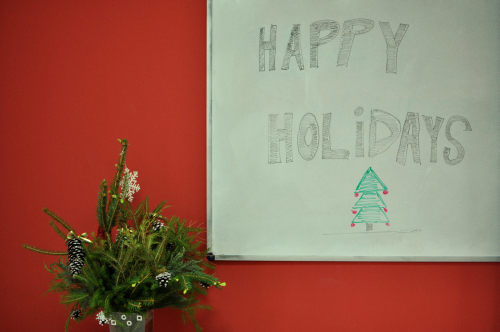 Tomorrow is Christmas Eve and we are closed. We will come back to work on Monday but as for now, we would like to wish you a wonderful holiday time and may the forthcoming year 2011 be at least as good for you as the passing one.
Happy Holidays from CodeTwo!