By the end of 2016, a majority of enterprise mailboxes will be Cloud-based. However, organizations are still hesitant to go all-in the Cloud and many will opt for the hybrid solution, which entails keeping part of the services and mailboxes on-premises. While this already poses a number of challenges for IT administrators, they now also have to accommodate the modern user, who is working from a larger number of different locations and on more platforms than ever before.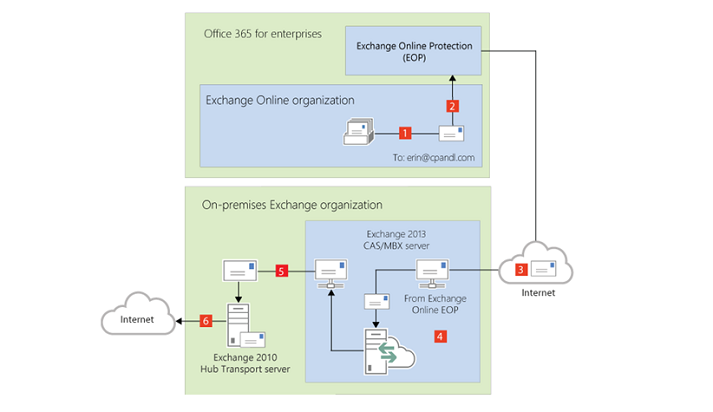 As an IT administrator, people rely on your capability to deliver services and keep them running optimally and efficiently. Availability is therefore clearly very important. But the real key to end-user satisfaction, especially when a portion of business applications is hosted in the Cloud, is QoS.
Here are some of the problem areas implicated by these requirements:
Rating the QoS delivered by your collaborative applications
Streamlining mailbox backup when migrating
Measuring the level of performance delivered to your end users
Assessing the rate of Customer Satisfaction
Ensuring security and easy recovery of mailbox data
GSX and CodeTwo will host an informational webinar to explain how the pairing of the 2 companies can ensure optimal service quality of hybrid on-premises/Cloud messaging platforms. This live webinar will showcase the powerful capabilities of GSX Solutions and CodeTwo Software.
Learn how to:
Streamline mailbox backup with automatic and centralized backups
Reduce MTTR to ensure optimal performance for business lines
Meet SLA's, ensuring strong governance for Exchange platforms.
Demonstrations will cover the way Hybrid Cloud changed the role of IT admins, the imperative nature of backup, recovery, and monitoring, as well as the tools to help you handle those areas.
GSX Monitor & Analyzer offers the most integrated, multi-platform, plug-and-play functionalities, that give full access and integration of mail servers and multi-location accounts. It requires no coding and provides multi-server monitoring from one interface. GSX Solutions is able to maximize workers' productivity by predicting trends on your infrastructure (servers, mailboxes, databases) and making forecasts to optimize usage and any associated costs. Trusted by top clients like Capgemini, Bayer, Rolls-Royce, HSBC, and BNP Paribas, GSX Solutions is ready to use just 30 minutes after opening the box.
CodeTwo Backup solutions join the capability of incremental local backups with a unique data versioning mechanism and detailed backup preview down to the level of individual item versions and attachments. These features help the IT admin to ensure security of users' mailbox data, and at the same time enable quick and easy reversal of distortions caused by human error or other factors.
A unified set of tools to manage messaging performance is key to providing you with better control of your critical information.
Date: June 25th
Time: 11:00AM to 11:45AM – Eastern time (US & Canada); 5:00PM to 5:45PM – Central Europe time zone