UPDATE: We are sorry, but CodeTwo Exchange Folders mentioned in this article has been discontinued. If you are looking for an alternative, take a look at CodeTwo Exchange Sync.
It's so obvious and natural today that all your files, folders, calendars and contacts can be shared in a snap with all your workmates and across different devices. And it's all just a tap away. So it's hard to believe that there are still no native solutions to get Public Folders, users' personal folders and sub-folders from Exchange Server to Android devices.
Sure… You can resort to third party apps but they are still few and far between and they mostly work as workarounds, require you to open firewall ports, create additional accounts or duplicated folders on Exchange and so on.
We decided to fix it and the solution has just set sails! Ladies and gentlemen – I am really happy to pull back the curtain to unveil a totally new CodeTwo product, which solves all these Exchange-to-Android-sync issues.
CodeTwo Exchange Folders gives users the ability to access any Exchange public contacts, calendars and tasks from smartphones and tablets working on Android platforms (iOS support coming really soon). It's also a great way to share any Exchange personal folder or sub-folder with an unlimited number of mobile users. Take a sneak peek at the video below to get the idea behind the application.
We did our best to cram a lot of innovation into the product and we hope it's really going to streamline productivity in your company. It does here at CodeTwo! Just take a look at the main features of CodeTwo Exchange Folders and learn how your company can benefit from them.
Access all Exchange 2013, 2010, 2007 folders including stuff from users' mailboxes, all the subfolders and Public Folders. It goes without saying this is the thing a lot of admins have been waiting for for years.
Syncs Exchange tasks, contacts and calendars directly to Android. This means you can let road warriors always access and modify a company contacts database even if they are in the field with their phones only.
View and edit other users' data from Exchange. So you can access… wait for it… your CEO's Exchange calendar or contacts from your Android phone (if your admin grants you appropriate permissions first). You can also share your own Exchange calendar or tasks with other mobile users hooked up to Exchange accounts.
HTML content in synced calendar events and tasks descriptions. Finally there is a way to keep all the formatting, colors and hyperlinks in synchronized items between Exchange and Android. Attachments will also be synced in the upcoming version.
Works over Wi-Fi or a cellular network. You can be at work, at home or anywhere with Internet connection – and Exchange Server folders will always be at your fingertips.
Central management of shared folders and access rights. The server application makes it easy for the Administrator to choose which folders from the Exchange organization should be shared and with whom.
Encryption while in transfer. Since the program is bypassing ActiveSync and sending your company's data through the web, we've made sure all your stuff is encrypted before it gets synced across all devices. We establish a secure transfer tunnel with TLS and TDEA 168-bit encryption.
Cloudless. It's a direct link between your Exchange Server and Android devices and there are no middlemen that store your data, so no one can steal it, read it or use it. It's totally secure.
It's all just a breeze. If you watched the video posted above, that's really all you have to do to fully deploy the program. It shouldn't take longer than 5 minutes to be up and running.
This is the main Window of the server application: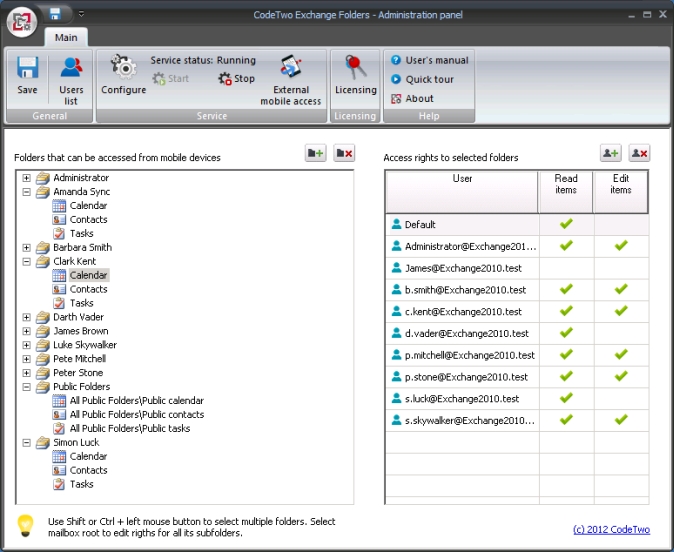 The mobile application lets you choose whether you want to be connected with your own Exchange Server folders or with a demo server to quickly put the program through its paces.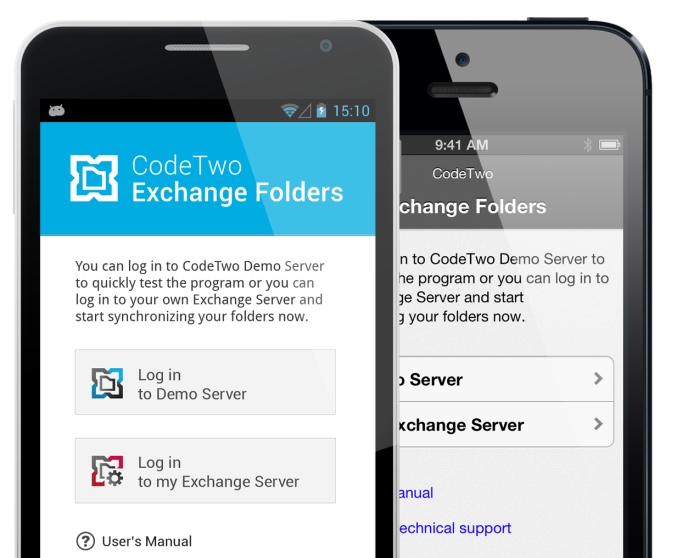 Once your connection is established, you can access your Exchange public calendars, contacts and tasks, as well as other users' folders of the same type.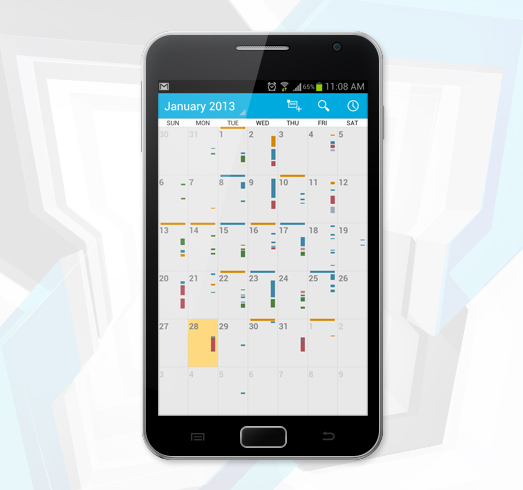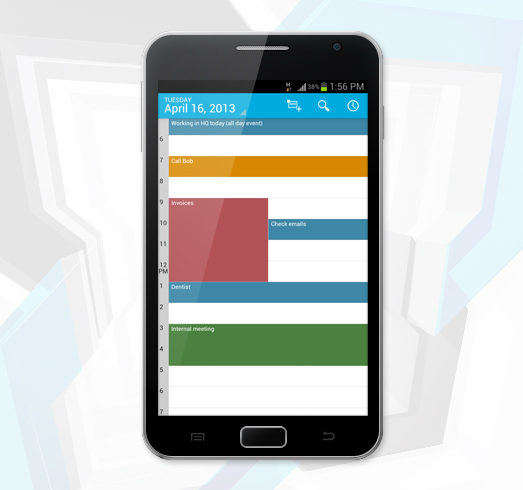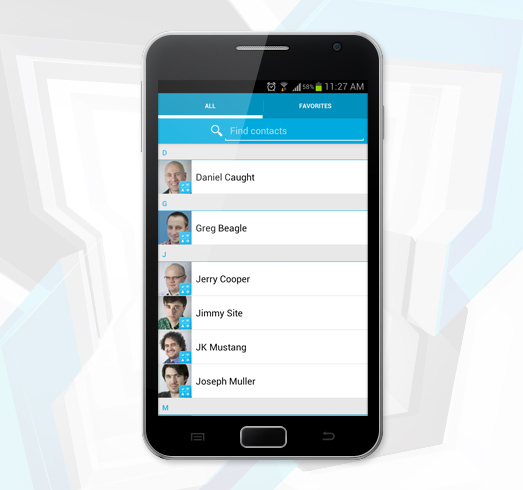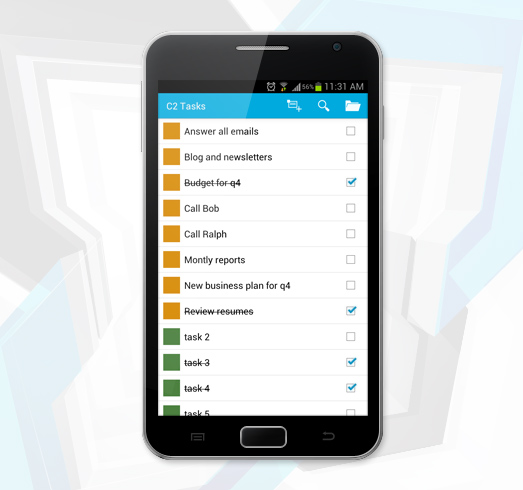 The program can be downloaded from CodeTwo's website and from Google Play Store. Apart from iOS support that is planned for April 2013, we are going to float a set of new features in the coming weeks beefing up a meeting request option on Android and bringing attachment support to calendar events and task descriptions.