The climbing season 2010 has started! Like last year, my wife Monika, our friends and I decided to begin it in Italy. Arco is a small town in the northern Italy with more than 50 climbing spots. It's a great place to spend one week of vacation in early Spring. However, in the end, everyone agreed that one week was definitely too short. Don't get me wrong, I'm not complaining – I know that at the same time CodeTwo Team was working hard on a new release of CodeTwo Exchange Rules…
Twelve hours spent in the car did not make the most enjoyable part of the trip but the landscape we could admire after reaching the target compensated our aching backs…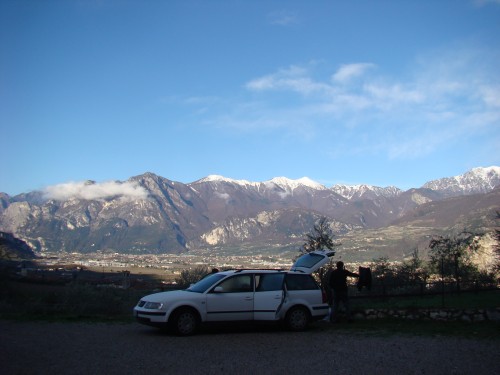 Fig. The landscape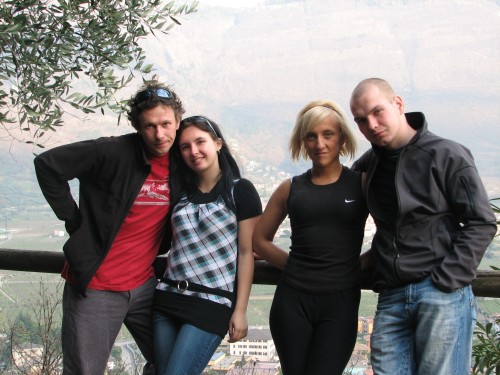 Fig. One of a very few photos without any rock on it.
We spent the whole day climbing. It was exactly the thing we had been dreaming about during the winter time…
Greasy limestones with lot of small holds, slabs, overhangs, corners, short technical and long heavy, forcible routes. That was everything we need…
Massone area – the climbers' paradise: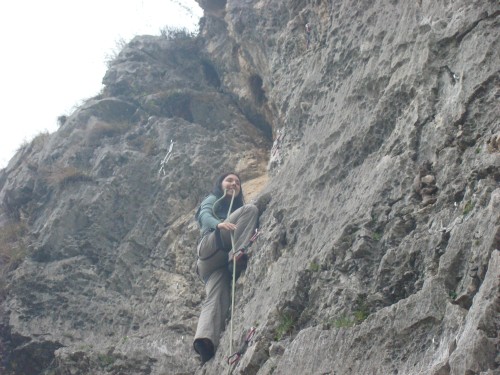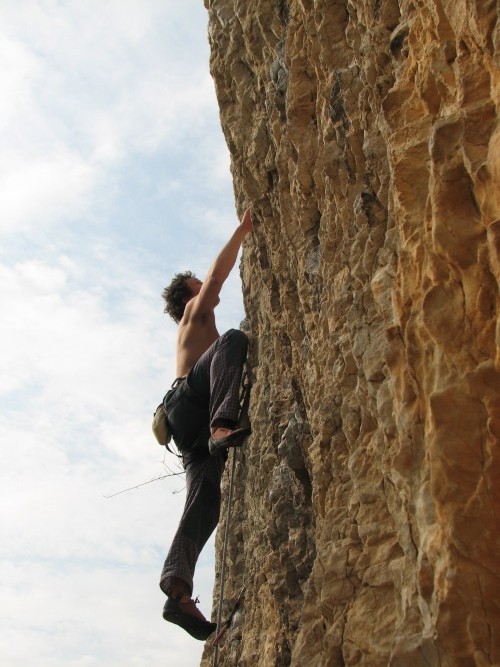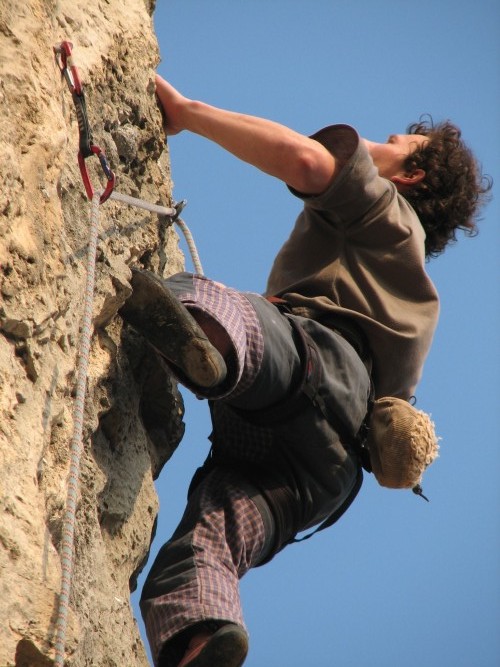 My wife is having a good time, but someone has to get the things together: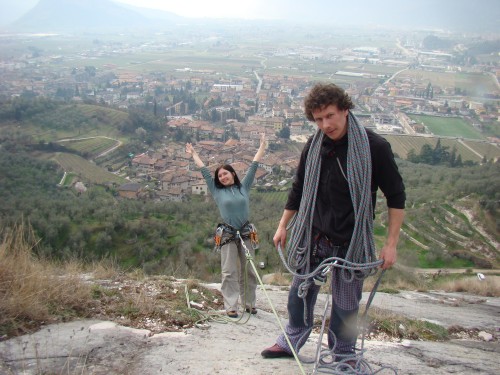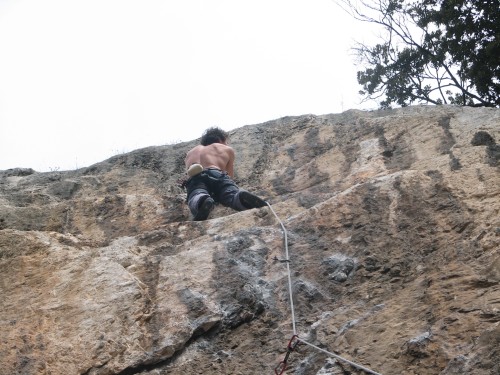 Some tracks were so easy, we could do them with our hands down (or fingers up our noses):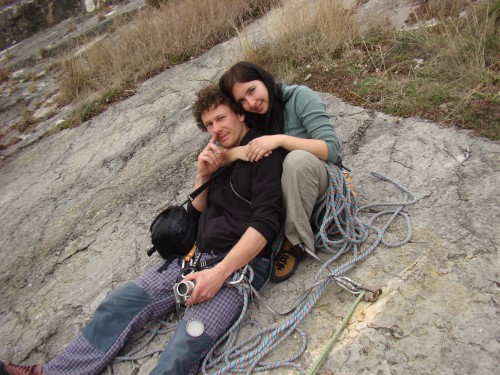 There is nothing better than a chocolate bar after the long route: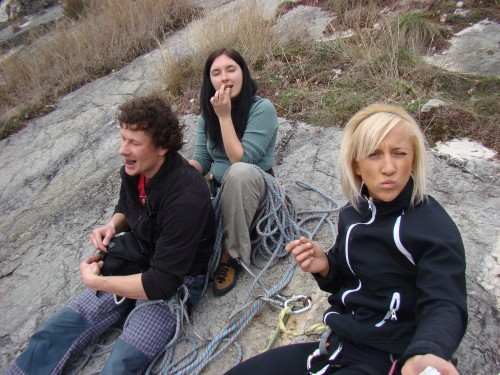 We had enough money to buy petrol and some canned food, though not enough cash for commercial camping. Fortunately, we have found a nice, secluded place on the outskirts of the town.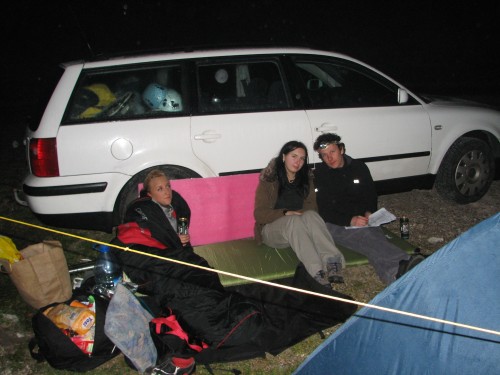 Looking for the best place to make a tent took more than an hour and we were satisfied that we had finally found something. Everything would be perfect had it not been for the neighbors: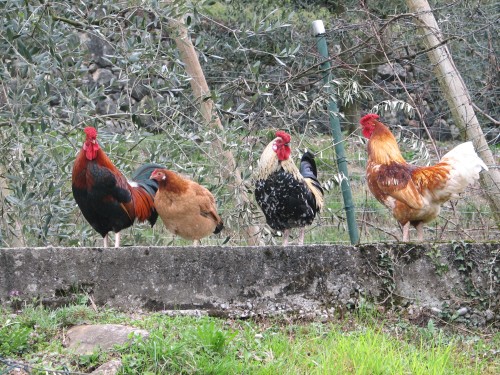 Fig. Crazy roosters
The roosters used to start crowing at 2 a.m. and wouldn't stop until the farmer comes, i.e. 9 a.m. I don't remember who had said that, but the first sentence I heard next morning was: "I'm serving a chicken broth today!". The smart roosters knew that we had enough cans with food…
On the second day I was a little bit tired, so we decided to lead an easier route: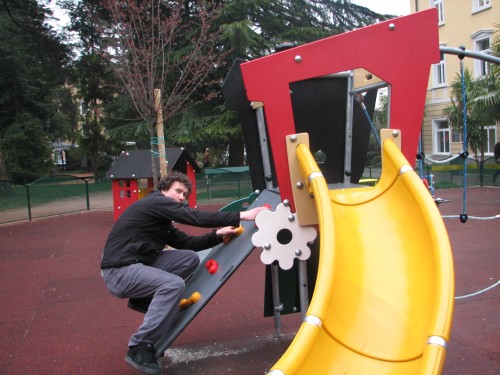 Fig. Free solo
Asia and Tomek had still the crazy roosters in mind so they decided to change the camping place: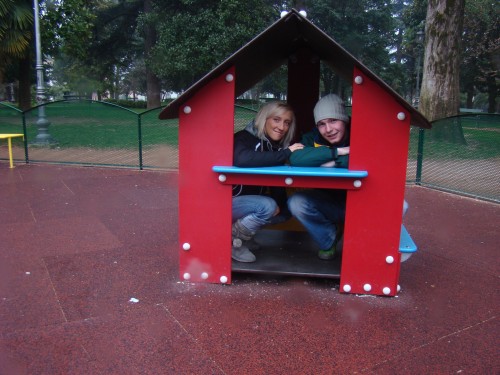 Fig. Asia and Tomek found a new home.
The main objective of the trip was to lead as many routes as possible. As it was the beginning of the climbing season and our climbing shape was far from excellent, the most of the routes we did weren't very hard… except one. I'm talking about the highest crag in the area – Colodri. Some of us got goose bumps looking at this huge wall. That's why we had to try.
We didn't have much experience with the mountain climbing (we still don't), so it was a big challenge for us.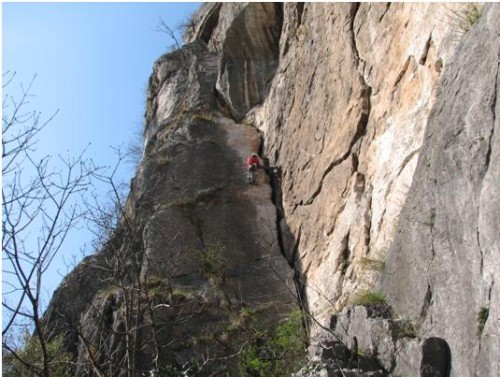 Fig. First pitch on Renata Rossi
The first pitch wasn't too hard. We were happy, because we had no idea at the time what it would be like on the next 8 pitches…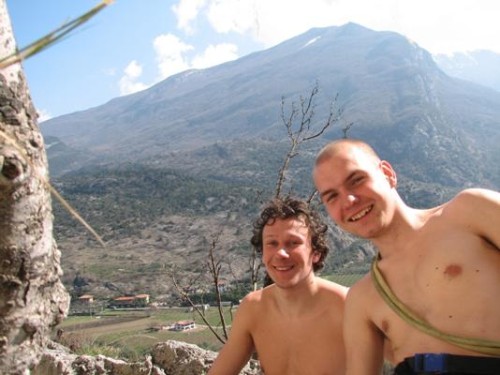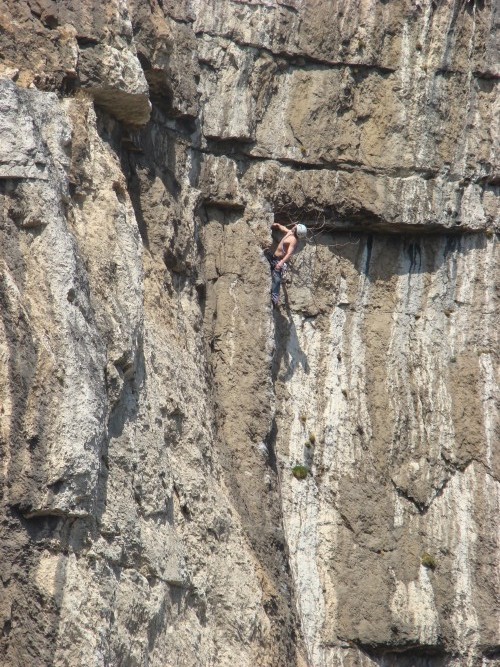 Fig. On the third pitch my knees started to shake.
At the same time a few feet below…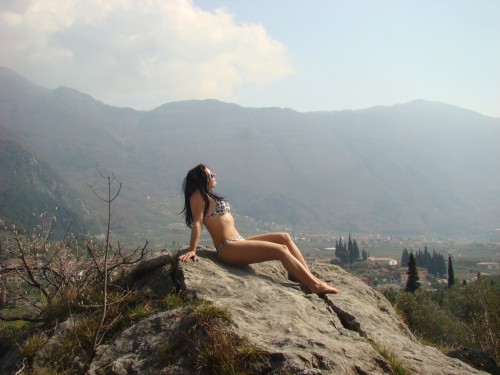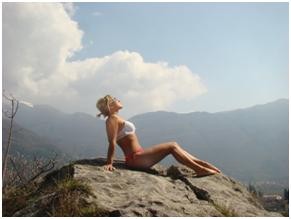 Yeah, the weather was excellent, so the girls decided to take a sunbath.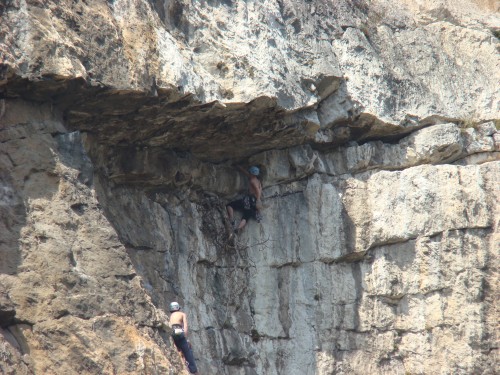 Fig. Tom at the finish of the traverse.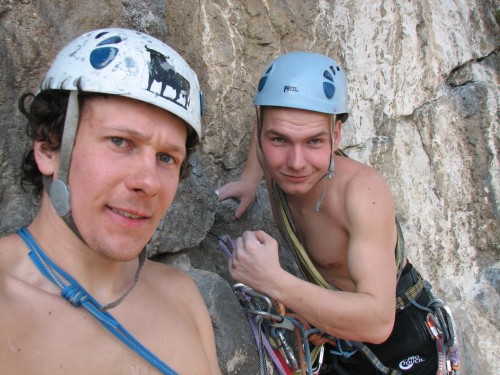 Fig. A little bit less happy, but still fresh.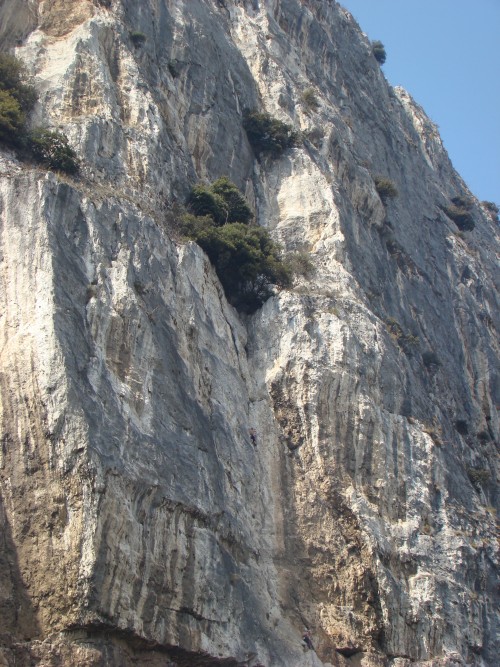 Fig. The hardest pitch on the wall; Tom is leading the way.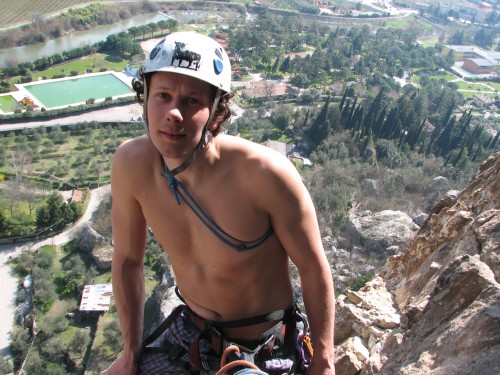 Fig. The state in the middle of the route.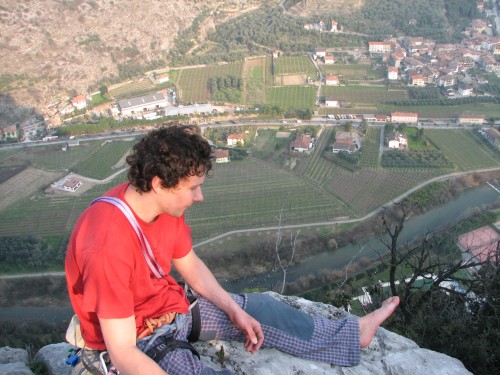 Fig. Top of the crag. I was really tired.
Our plan was to make it in 3, maximum 4 hours.
It seems that we were a bit too optimistic…
After three hours of climbing we were only halfway through. Altogether we spent 6.5 hours on the wall. But the satisfaction was huge…