We need to share the news! Szymon and Gniewko, our creative colleagues from CodeTwo Marketing Department, turned out to make a unique team also in the field of music that has been their mutual passion for years. Their music is an experimental mixture of indie, synthpop, postpunk, electronica and ambient. Being precise, the Microexpressions are primarily a 2-piece band, made of Szymon Szczesniak (our Saymon) and Michal Stambulski. This duo, plus Gniewko, also works under a different name – Teodor Donut and composes mainly indie style music.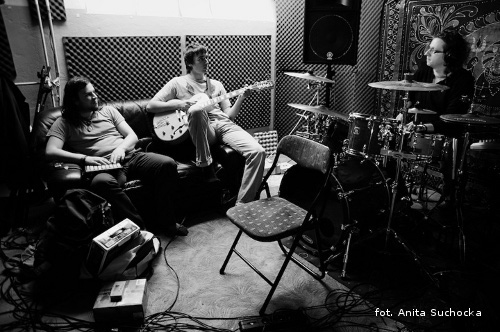 On the 8th of May, our gifted folks, played live  for Radio Euro listeners in a fully acoustic and vocal manner (they proved to manage well even unplugged!). Microexpressions presented, inter alia, the title song of their last EP Deep Snow, which was critically acclaimed in Polish internet. Comprehensive reviews were published on Independent Music Services: Porcys.com and Screenagers.pl. So this appears to be a crucial moment in Microexpressions development history as it lets the 'micro rumors' of the band's existence become nationally renowned as "a new opening in the Polish alternative" (Paweł Sajewicz, Screenagers.pl).
Our CodeTwo squad is thrilled and proud then to invite you to see a video from our colleagues' performance in Euro Radio, and to visit their official website.