Microsoft Inspire 2017, the biggest Microsoft Partner Conference of the year, starts in a few moments. We can't wait to meet you there! The event will take place in Walter E. Washington Convention Center in Washington, D.C. on July 9-13, 2017. Microsoft Inspire, previously known as World Partner Conference (WPC) is a chance for IT experts and Microsoft Partners to meet, share ideas and simply talk about technology and partnerships.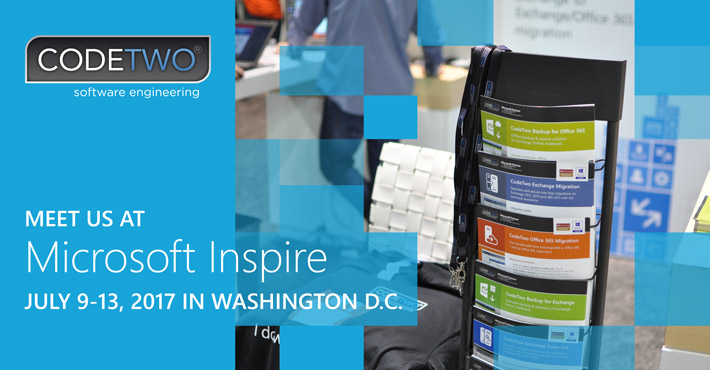 Why attend Microsoft Inspire?
Why go there? Last year's attendance exceeded 16 000 people from around the world. This number includes Microsoft employees, representatives of companies that develop solutions based on Microsoft products, industry experts, and more. That gives a great opportunity to build your professional network, find out about opportunities by studying Microsoft's roadmap for the next year and share best practices with others. As the conference's name suggests, it is all about inspiring and getting inspired.
For the event, there is currently a total of more than 700 sessions planned. They will focus on various aspects of technology: Cloud Infrastructure, Security, Productivity, Customer Engagement, Artificial Intelligence – those are only a few examples of what will be discussed. You should be able to find something of interest, no matter if you are a dev, an admin, a sale rep or a marketer.
Last but certainly not least, you will get a chance to meet with us! We will present our solutions for on-premises Exchange Server and Office 365. You will be able to see our backup and migration solutions, as well as our email signature management software, including our innovative & award-winning tool: CodeTwo Email Signatures for Office 365.
Stop for a chat!
Don't forget to stop by our booth no. 637. We love to shake hands and chat with people who know a thing or two about the modern technology developed by Microsoft and their partners.