How often does it happen to you… You scroll down the Outlook folder tree, accidentally grab one of its items and then unintentionally drop onto a different. Sounds familiar? Or maybe you have recently deleted a whole Outlook folder instead of one item only? These situations keep happening to everyone, no matter if you are a Outlook newbie or an experienced user. Outlook doesn't warn about such situations natively. Luckily, here comes CodeTwo Move & Delete Watchdog, the newest free Outlook addin by CodeTwo.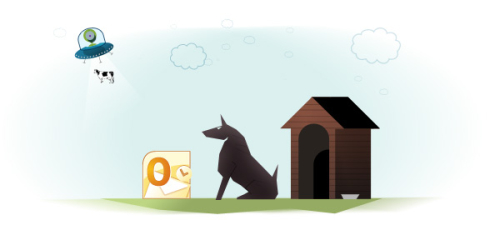 CodeTwo Move & Delete Watchdog warns about unintentional moving or deleting folders in Microsoft Outlook. It is typical install-and-forget software. Once it is installed on a PC equipped with Outlook, it fully integrates with your mail client and starts working straight away. Whenever you move a folder in Outlook's navigation pane or are about to delete something from the Outlook folder tree, a popup dialog appears asking for your confirmation. Although the application requires absolutely no configuration to work properly, you can decide if you wish to be notified when you move a folder, delete it, or in both of these cases.
So… If you're tired of looking for folders that accidentally changed their locations in Outlook or want to be sure you don't loose important Outlook data by accident, better install CodeTwo Move & Delete Watchdog on your PC right now. It's free, contains no adds and – like all our apps – will save you heaps of time and nerves with working with your mail client.
Learn more about the program and download for free
Check out other free Outlook tools by CodeTwo
CodeTwo Products