You may have noticed a new entry in the list of our products called CodeTwo FolderSync. As the name suggests the applications is used to synchronize folders.
CodeTwo FolderSync is a very convenient tool and its role is to synchronize public folders with personal mailboxes. The tool is dedicated to Exchange Server users whose frequent requirement is to sync the items from public folders with PDA devices. Sadly, most handhelds enable syncing the device only with personal folders. With CodeTwo FolderSync the synchronization of public folders with PDA is made possible. How? First the program will sync the data from public folders to personal folders. Once in personal folders, the items will be downloaded easily by the PDA.


The configuration of the program is very straightforward. You simply define pairs of folders of the same type that will be scheduled for automatic synchronization.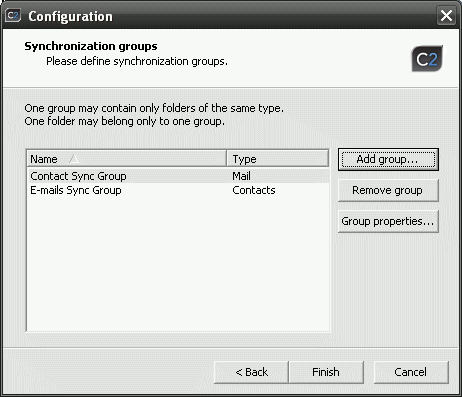 CodeTwo FolderSync can be installed on a computer with the Exchange server or on any other computer in the network, which has access to that server. If the Exchange server is not installed on the computer, at least Microsoft Outlook 98/2000 in the Corporate or Workgroup mode must be installed on that machine. If Outlook XP is installed, it has to have at least Service Pack 1.
The good news is that an upgrade to CodeTwo FolderSync 1.0 will soon be developed by CodeTwo. For example, you will be able to create an aggregated view of several folders such as calendars, open folders of some mailboxes without modifying user access rights to this mailbox, and sync data one-way (in 1.0 synchronization is two-way only) or prevent syncing private items.
If you have any suggestions, please feel free to submit them to us. We will be also looking for BETA testers, so if you would like to join the project, do not delay. Enlist now!