We are proud to let you know that CodeTwo has been featured in Forbes. In the article published in the Polish edition of Forbes Diamonds 2018, Szymon Szczesniak, Business Development Director at CodeTwo, has been asked a few questions about how CodeTwo has achieved its outstanding success in the IT industry.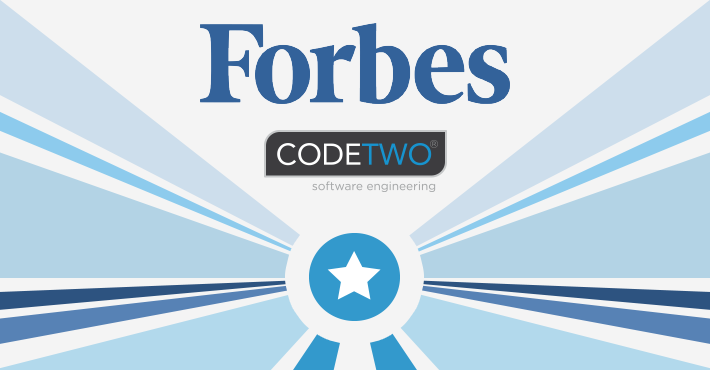 One of the most noticeable features that made for CodeTwo's success are our innovative approach and impressive ability to quickly adjust to changing business reality. However, as also mentioned in Forbes's article, the great part of our success is owed to our solutions. CodeTwo products have gained the trust of thousands of companies all over the world by addressing Office 365 and Exchange administrators' daily problems. No matter if this is a small business or well-known enterprise, our solutions fit the bill.
The perfect example matching this description is CodeTwo Email Signatures for Office 365 – our youngest solution that allows administrators easily create and centrally manage email signatures for all employees with virtually no effort. Apart from our email signature solutions, we also deliver solid applications for data migration and backups.
Suggested reading:
CodeTwo featured as a Cloud Computing Expert in Newsweek
CodeTwo Office 365 Migration featured in Gartner's report
CodeTwo Email Signatures for Office 365 receives MSExchange.org Gold Award