We are excited to let you know that CodeTwo Email Signatures for Office 365, our cloud-based email signature solution, has already received over 50 positive reviews on Spiceworks Community – a popular tech forum for IT professionals from all over the world who share their knowledge with other fellow experts. This makes our solution the most highly-recommended signature software on Spiceworks.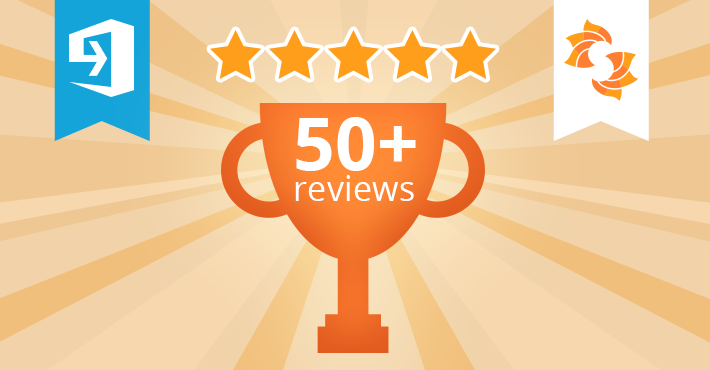 CodeTwo Email Signatures for Office 365 is our flagship solution for organizations using Office 365 and looking for a way to centrally manage business email signatures and disclaimers. With this reliable and secure solution, companies from all over the world ensure that their corporate image outside the organization is consistent and that they comply with legal regulations. In the light of that, we are proud to hear such a positive feedback not only from happy users but also from IT experts who trust and rely on CodeTwo Email Signature for Office 365 in their everyday work.
Having this in mind, we would like to say "Thank you" for all your kind words and your trust. In return, we give you our word to keep up the hard work and continuously improve and deliver the most secure and reliable email signature solution on the market.
If you are curious to read those great reviews, feel free to see what IT Pros say about CodeTwo Email Signatures for Office 365 on Spiceworks.
Thank you!