About two weeks ago, Microsoft has announced that Exchange 2019 is already available for download. As for now, it is a preview build but the production version is just around the corner. Along with this announcement, we are happy to let you know that our email signature solutions will support the newest version of Exchange soon.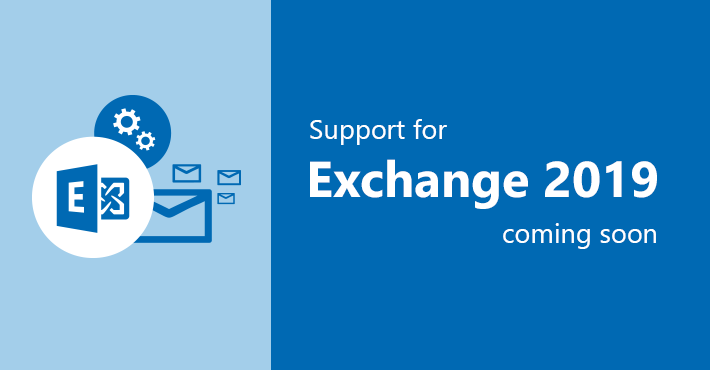 In our portfolio, you can find well-known solutions for on-premises organizations that help keep email signatures professional, unified and automatic. The current list of programs includes:
The Pro version of CodeTwo Exchange Rules supports the newest Exchange Server, making it the desired solution for mixed environments of any combination of Exchange 2007, 2010, 2013, 2016 and 2019 Servers.
New to CodeTwo Exchange Rules Family?
Each of CodeTwo Exchange Rules solutions is a perfect choice for on-premises organizations looking to centralize and automate their email signature management. Image-related issues, inconsistent design or piles of signatures added at the end of email threads are only a few examples of problems that CodeTwo solutions address.
If you are new to these solutions, feel free to give them a try. Each of them comes with a 30-day trial you can use at no cost: