Where's Santa? Did you see him? Will he bring us something fancy this year? Here at CodeTwo we could hardly wait to see this old man, but eventually, only Szymon got his present this year. We suspect that he made a special deal with Rovaniemi or cheated on us by sending some fake information about our misbehavior in his letters to Santa Claus. Not that we are jealous, of course…
Anyway… We wish you a wonderful holiday time and may Santa bring you at least as cool gifts as the one you can see in the video below!
And if your heli doesn't arrive, don't worry. Santa might have had some trouble on the road, but we're sure he's on his way :)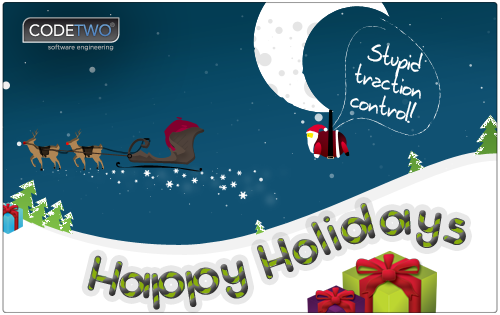 Happy Holidays from CodeTwo!