Our email signature management solutions for Office 365 (CodeTwo Email Signatures for Office 365) and on-premises Exchange Server (CodeTwo Exchange Rules Family) can add one-click email surveys to your correspondence. This feature can help you measure your customer satisfaction in a highly effective way.
Knowing how satisfied your customers are is very important. If your customers are not satisfied with the services you offer – you need to rethink and redesign your customer relation strategy. If their satisfaction is high, you need to ensure it remains that way. Opinions customers send on their own via email or post on social media are valuable, but, if you look at the big picture, rather rare in comparison with the number of all customers you serve. That is why we decided to provide you with an easy and effective way to check how your customers rate their experience.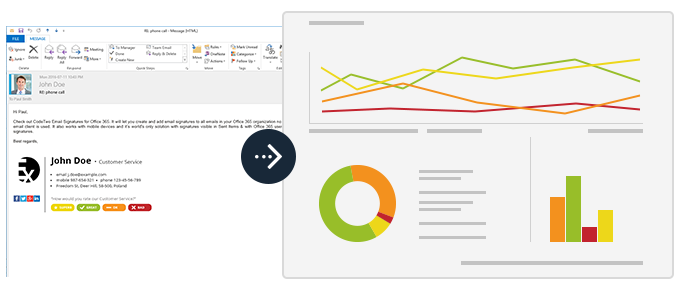 Continue reading "Automatically add one-click CSAT surveys to all emails sent from your company"