CodeTwo Email Signatures for Office 365, our cloud-based and AppSource trusted solution for central email signature management, now runs in a new geolocation – Canada East. This means that the range of locations where CodeTwo Email Azure Service operates adding signatures and disclaimers to Exchange Online emails extends to five geolocations including North Europe, North Central US, UK South, Australia East and Canada East.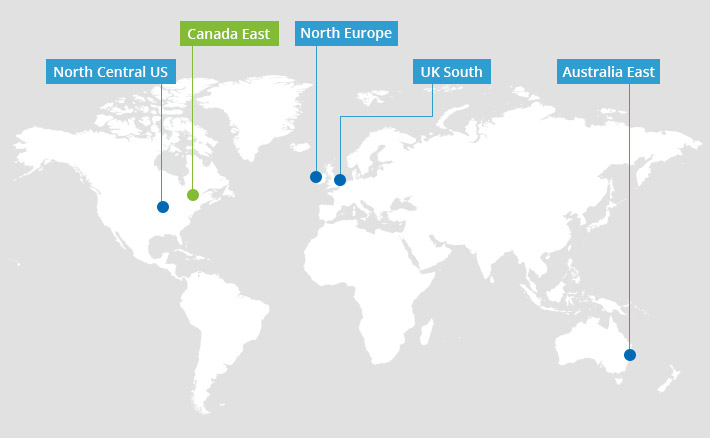 All the service geolocations are available for choice in the User Panel while registering a new Office 365 tenant. This means that you can select a geolocation that suits you best.
If you already have a tenant registered in the User Panel and would like to change its current geolocation to Canada East (or any other geolocation available), simply contact us and we will help you move your settings to a new location.
Note: A person who will contact our Customer Service team in order to change the geolocation should use an email address that is associated with the User Panel account. This way we will be able to confirm that the person is authorized to manage the tenant. For more details on how to change a geolocation, see this KB article.
As always, if you have any questions about the solution or would like to share your thoughts, feel free to reach out to us.
Try CodeTwo Email Signatures for Office 365 out for free