Hi again CodeTwo Exchange Rules Pro Users! Read about our new tip which you may find useful while creating your own rules from scratch…
CodeTwo Exchange Rules Pro gives you the possibility to set up conditions, exceptions and actions of your rules exactly the way you want it. The application offers you many functions to choose from. Owing to this, can be sure that the constant email flow in your company is well managed and controlled. The created rules determine, e.g. if the message should be rerouted, blocked, encoded, stamped with a signature or auto-replied. The range of CodeTwo Exchange Rules Pro features is quite extensive. The picture below presents a list of available actions, while there is a similar number of conditions and exceptions accessible in this e-mail management program.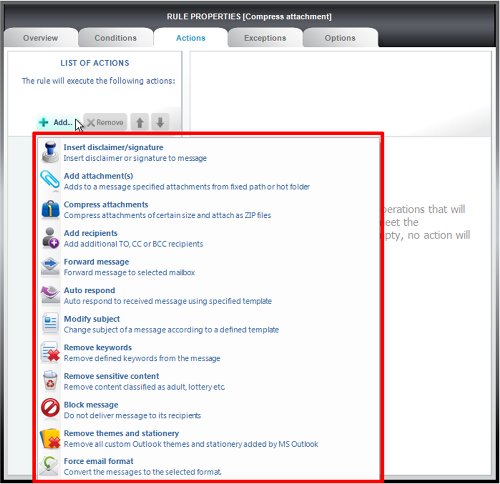 Continue reading "How to trace your rules and messages in CodeTwo Exchange Rules Pro"