Today we would like to show you yet another use for our application CodeTwo Exchange Rules. As you well know the program is used to centrally manage signatures and disclaimers for mail sent using Exchange Server. CodeTwo Exchange Rules is compatible with Exchange 2000/2003, while CodeTwo Exchange Rules 2007 is designed for Exchange Server 2007.
The number of companies that use the above solutions to handle mail signatures, disclaimers and branding has by now reached a few thousands and is dynamically growing. The program is popular in all parts of the world for it is capable of supporting all languages and all mail clients.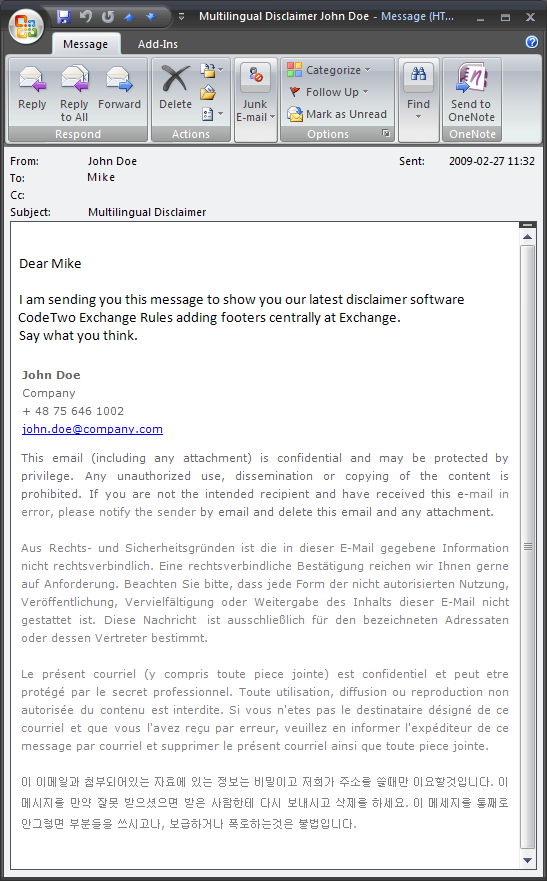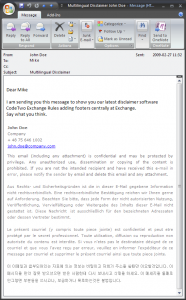 We are sometimes asked if the application can be used to add different images for different users, just as it is possible to add different data from using the AD fields. Good news is CodeTwo Exchange Rules will let you create dynamic signatures both as text and graphics are concerned.
But why use different images for different message senders in the company. Don't we want all emails to contain consistently the same company logo? Well yes, but additional dynamic images in the signatures can, for example, be used when you want each signature to contain an employee's photo.
Consider this! By letting your employees add their personal photo to each signature in email messages you not only make them less anonymous but at the same time bring closer the parties involved in the exchange. Doing so may actually contribute to people interacting more easily, establishing a tighter business relation that will help them secure a deal. Personally, I find it so much more pleasant to see who I am sending the email to. Do you?
Using this method you can also make all user signatures  contain handwritten signatures i.e. facsimiles.
Remember that CodeTwo Exchange Rules sets no limit as to the number of images you use in a single signature. More it can even let you insert more than one footer per message e.g. a personal signature plus a company disclaimer.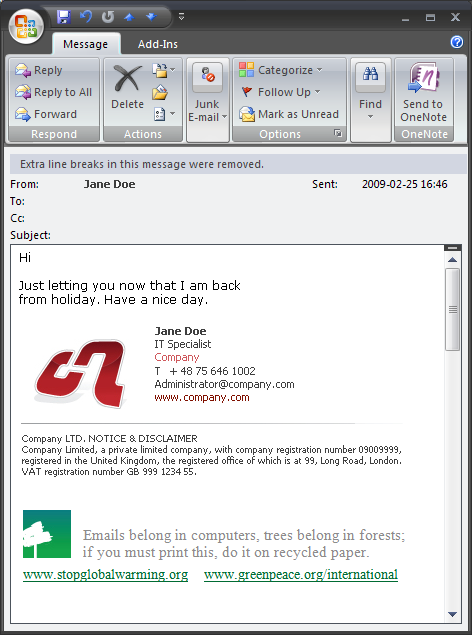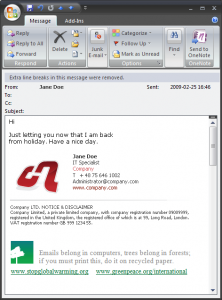 Read more about images and photos included in email signatures: