CodeTwo Backup for Office 365
Back up Exchange Online, SharePoint Online, OneDrive for Business and Microsoft Teams data
Perform point-in-time restoration of individual items
Download
30-day free trial with support;
no credit card required
Migrate SharePoint Online and OneDrive for Business data
CodeTwo Backup for Office 365 creates local backups of SharePoint Online data and allows you also to restore that data to its original location. However, you can also use the program's data recovery feature to move SharePoint contents to a different location within the same Office 365 (Microsoft 365) tenant or even to another tenant.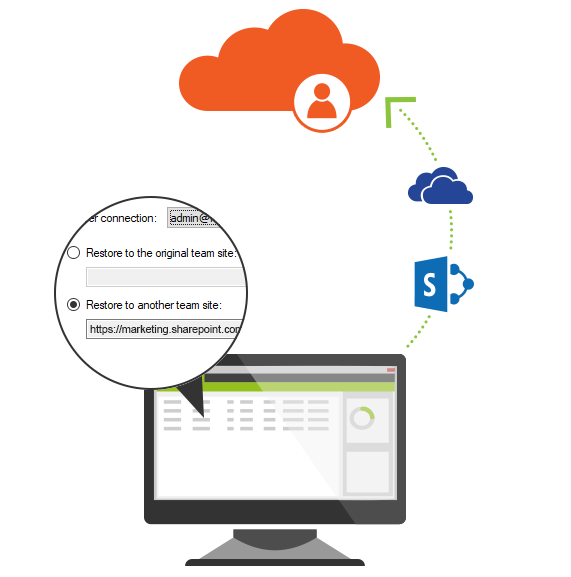 Backed-up SharePoint site collections, team sites or OneDrive for Business sites data can be migrated to any Office 365 tenant by using the restore jobs. It is also possible to move the backed-up contents of a classic SharePoint site collection to an on-premises SharePoint Server environment. Once you select the target environment, the restore jobs will recreate the entire structure of SharePoint sites, together will files and documents contained in the backed-up list and libraries. In addition, CodeTwo Backup for Office 365 allows you to preserve permissions to the restored contents by mapping them onto selected users or groups.
The program comes also with the granular data recovery feature that makes it possible to migrate only selected types of objects, such as subsites, lists, libraries, folders or even individual items. New site collections, subsites, lists or libraries to which you want to migrate your data can also be created directly in the program.
CodeTwo Backup for Office 365 comes with a free 30-day trial version that can be downloaded here.
Find out also more about: