CodeTwo Backup for Office 365
Download
30-day free trial with support;
no credit card required
Easy deployment from Azure Marketplace
Move the entire backup process to a secure and highly reliable cloud computing platform by integrating CodeTwo Backup for Office 365 with your Azure environment. All you need to do is get the program from Microsoft Azure Marketplace and follow these deployment steps to create a virtual machine in your Azure portal that comes with a clean installation of Windows Server 2019 and a pre-installed 30-day free trial of CodeTwo Backup for Office 365. This will allow you to back up Exchange Online mailboxes, SharePoint Online sites, as well as OneDrive for Business and Teams data straight away. If you own a product license key, you can activate our Office 365 backup solution at any time.
You can use the dedicated Azure VM or select one that meets your needs. If you want to enhance your backup strategy even further, you can take advantage of Azure Managed Disks to:
keep your data encrypted and protected against unauthorized access or theft
provide access to the backed-up data to the selected users only with role-based access control (RBAC)
move your backup storages swiftly between other virtual machines in your resource group
enable backing up of the disk itself to provide another protection against data loss
ensure nearly 100% availability uptime.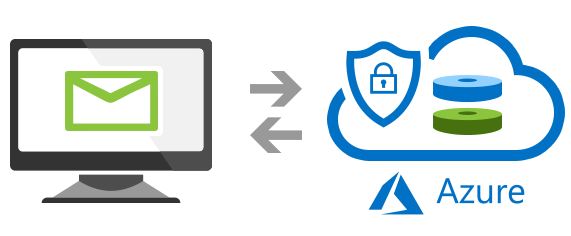 See also: