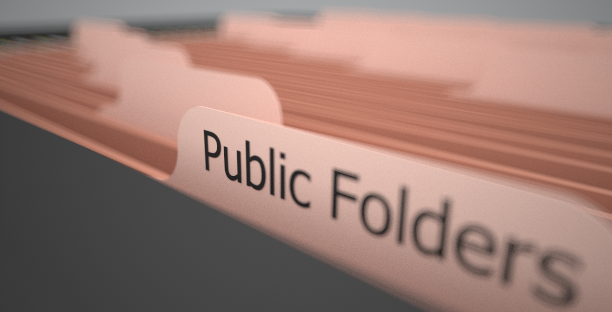 The relationship between Exchange Public Folders, Exchange users, and Microsoft is a bit complicated. Microsoft tries hard to push users towards the Sharepoint solution by announcing that the next version of Exchange Server would not have Public Folders at all. On the other hand, users still work with Public Folders, even despite its flaws and are a bit reluctant to use Sharepoint.
Finally, after spreading the news that "Exchange 2013 = no Public Folders" Microsoft includes them anyway, and even redesigns the solution with new features.
The described situation means one basic thing – if you are going to migrate to Exchange 2013 and you have Public Folders on your current server then PFs needs to be migrated too. Unfortunately it was never a very simple process, and with overhauled functionality in 2013 it takes even more steps to do so. Most of these steps require extensive PowerShell scripting.
Synopsis of the migration process from Exchange 2007 to Exchange 2013:
Migrate user mailboxes to Exchange 2013 before migrating PFs;
Take a snapshot of your current PF environment for comparison after the migration is complete. The step is performed using a set of Power Shell scripts that export to CSV files PFs' structure, permissions and statistics;
With PowerShell create a CSV file that maps Public Folders to new PF mailboxes. This step is essential for proper PF mailboxes and folders placement in the target location.
On the target server create PF mailboxes manually or using a PS cmdlet;
Next, migrate Public Folders content using PowerShell again.
After the content move is complete it is imperative to lock PFs down – to do so a number of PS cmdlets need to be executed on both servers.
To check whether the migration went fine unlock one Public Folders mailbox and set it as default for the test user mailbox (use PS cmdlets). If the PF folder structure shows up then the rest of migrated folders can be unlocked.
Double check the migration was successful by taking the Exchange 2013 PFs snapshot and comparing it with the previously saved Exchange 2007 snapshot.
Remove Exchange 2007 Public Folders and their databases from the source server.
The description above is very simplified and misses quite big number of PowerShell scripts required by the procedure. The major point is that it can take quite a chunk of your time, even excluding the data copying part.
Luckily, CodeTwo Exchange Migration automates these actions and gives you an easy to use interface so you can save time and effort, and have your Public Folders in fully working order on Exchange 2013.
To learn more visit CodeTwo Exchange Migration product page, where you can download a free trial.
Suggested reading