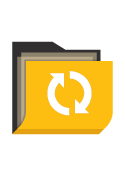 ---
Date Published: 24 Jul 2013
Latest Version: 1.4.0
Size: 13 MB
---
Supported platforms
Can be installed on
Microsoft Windows 8 / 7 / Vista / 2003 / XP (SP3) / 2000
Requires
Microsoft Outlook 2013 / 2010 / 2007 / 2003 / 2002 / 2000 / 98
Support for 32 / 64 bit platforms.
---
---
Thank you for downloading CodeTwo FolderSync Addin.
Now you can synchronize Microsoft Outlook folders.
Your download will begin in a moment. If it doesn't, click here to try again
Installation Guide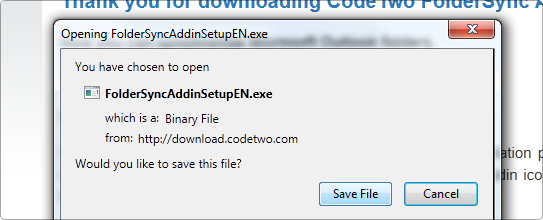 Download the application and save the installer to your hard drive.
Run the installer.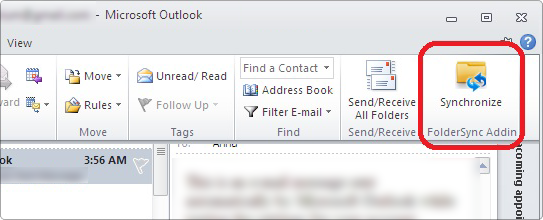 Once the installation process is completed, start Microsoft Office Outlook and click CodeTwo FolderSync Addin icon that should now be found on the ribbon.
See also
Easy synchronize Microsoft Outlook between many PCs. Sync Outlook all Outlook items with other machines in local network or over the Internet! Download CodeTwo Public Folders.