Microsoft Exchange Server is a tremendously powerful platform that offers many useful native tools to help administrators deal with their everyday challenges. However, despite of the wide range of instruments facilitating their work with the Exchange Server, it still leaves the field clear for improvement that can be handled by third party tools – that is why CodeTwo developed programs that aim at making admin's life even easier.
CodeTwo programs complement Exchange Server functionalities mainly in such areas as email signatures management, mailbox migration across different Exchange versions (or to Office 365) and backup solutions, which help keeping user's mailbox data safe on local drives. All the programs can be easily administrated via handy editors and administration panels with clear and transparent UIs eliminating the need for PowerShell scripting.
Let's see the best tools for Exchange server provided by CodeTwo that ease the admin's life.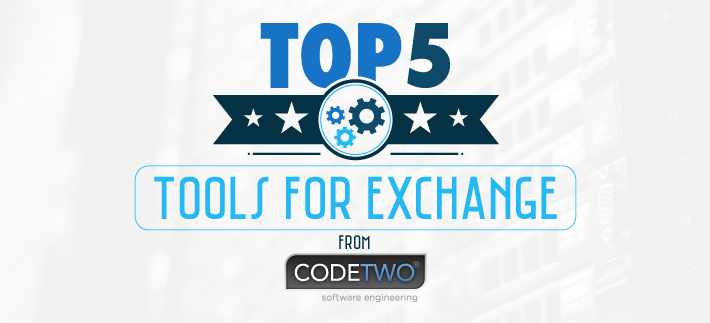 Continue reading 'Top 5 practical tools for Exchange Server from CodeTwo to make admin's life easier'