We've just released an update to CodeTwo Exchange Rules 2016, 2013, 2010, 2007 and CodeTwo Exchange Rules Pro – our email signature (and, in the case of CodeTwo Exchange Rules Pro, email content and flow) management applications for Microsoft Exchange.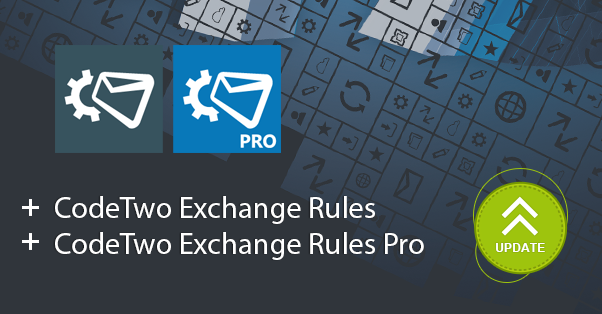 The update brings several major improvements in areas such as remote configuration of email rules, management of access rights to rules and rule edition auditing, as well as minor fixes.
Detailed lists of changes are available on respective version history pages (see links at the bottom of this article).
Continue reading 'Update to CodeTwo Exchange Rules: Improved access rights management'